Build Back Better: Innovation
Build Back Better: Innovation
Published:4 Jun 2021
Last updated:7 Jun 2021

Address
Virtual
UK


Start Date
29 Sep 2021

End date
29 Sep 2021

Time
2 p.m. - 3:30 p.m.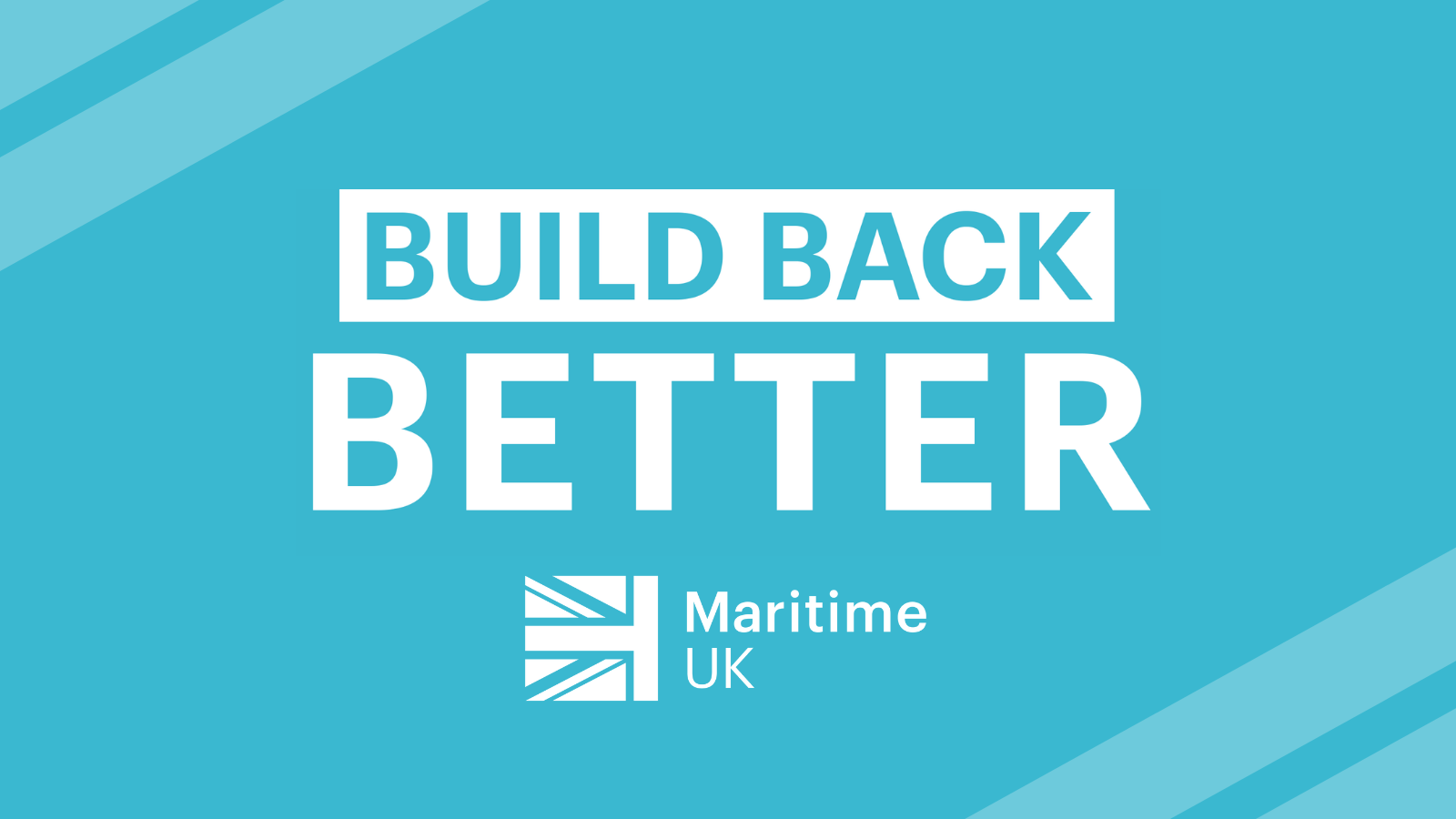 Governments around the world have resolved to "Build Back Better" from the global coronavirus pandemic. What does that mean for the maritime sector, and how should the UK position its maritime industries as it emerges from the most significant of economic and societal shocks in modern times?
This Maritime UK event series seeks to answer this question whilst focusing on its key National Priorities of Innovation, People, Competitiveness, Regional Growth, and the Environment.
The series began in May with a panel of industry experts sharing their high-level thoughts on what Building Back Better means to them and their part of the sector.
Now, the series will continue with a dedicated focus on each Maritime UK priority area. They will also reflect upon the progress made to date since the launch of the Maritime 2050 strategy and suggest where activity ought to be prioritised as the sector moves into the next phase of delivery for the UK's flagship maritime strategy.
This webinar focuses on Innovation, and specifically how the maritime sector can drive the necessary research and development needed to tackle the the challenges of the future, connected to the environment and decarbonisation, but also the increased digitalisation of the sector. The session will hear from industry speakers and examine the ways in which institutions such as the collaborative innovation vehicle Maritime Research and Innovation UK (MArRI-UK) and government can work together to create a progressive environment for maritime innovation in the UK.
Speakers:
Sarah Kenny - Chair, Maritime UK (Moderator)
Tom Chant, Chief Executive Officer, Society of Maritime Industries
More speakers will be announced soon
Register below