Media /
Blog: Update from the Department for International Trade's Maritime Team
Blog: Update from the Department for International Trade's Maritime Team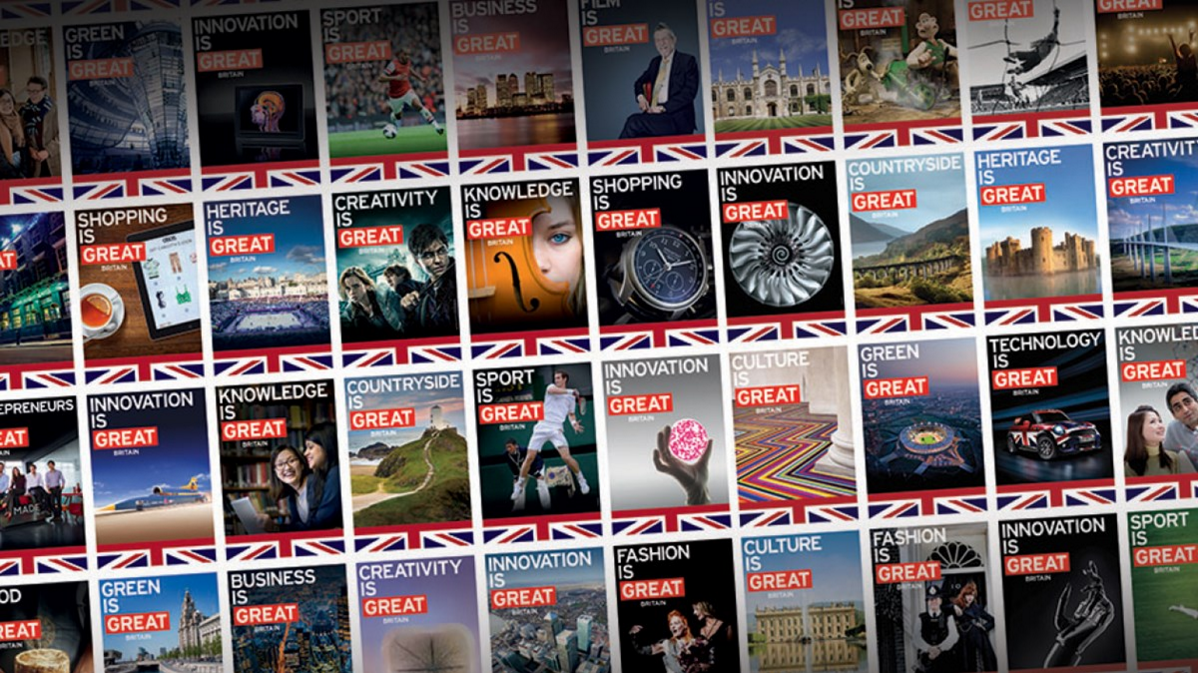 Maritime UK and its members work with the Department for International Trade (DIT) to boost exports and investment for the maritime sector. This partnership is focused through the joint industry and government Maritime Export and Investment Advisory Group, comprised of officials from DIT and Maritime UK. The group has responsibility for delivering thejoint inudstry-government five-year plan for maritime exports and investment. 
This update from DIT provides details of the team's recent work and covers upcoming events and opportunities across the maritime sector and highlighting maritime success stories. 
Summary 
Industry Events. Despite the quick pace of the vaccine rollout in the UK, industry events in the first half of 2021 are still likely to be impacted by the ongoing pandemic with both Nor-shipping and BOOT having been postponed or moved to a virtual format. However, DIT Maritime is still confident that it will be able to make a positive contribution to two UK-based events, London International Shipping Week and COP26 scheduled for September and November 2021 respectively. Both these events represent great opportunities to showcase the UK's maritime offer to the world and demonstrate leadership in green maritime and shipbuilding.  
Green Shipbuilding. The Prime Minister has cited UK shipbuilding as one of the Government's top priorities. Over the coming year DIT Maritime will be working with the MoD team leading the strategy, industry and a wide range of stakeholders from the civil shipbuilding sector to develop a shared strategic vision for the future of the industry. DIT is working with stakeholders in industry to identify and prioritise opportunities ahead of an official launch of a green shipbuilding campaign later in the year at London International Shopping Week. The team is supporting the UK's world-leading leisure sector via the regular Leisure Forum alongside British Marine, the Trade Body responsible for leisure marine manufacturing. DIT is working with BEIS colleagues on the Home Shipbuilding Guarantee Scheme, which will offer UK yards access to competitive finance to fulfil orders from UK customers.  Minister Graham Stuart will host an industry roundtable focussed on offshore wind vessel opportunities in Europe to which yards, developers, OEMs, designers and sector exports have been invited to participate. 
Marketing Collateral. Due to the ongoing restrictions on both domestic and international travel we are unable to run or attend physical events however we are still producing marketing collateral. Linked here is our latest UK port supply chain excellence document. This will allow us to promote the UK's ports offer while physical industry events are not possible and complement our presence at events when they are. The attached document covers cargo and bulk handling equipment, cyber security, education and training, engineering and port equipment, hydrography, surveying and the "Blue Economy", maritime law, safety, security and risk management, port operation and management, port planning, infrastructure and design, and smart port solutions. 
L&D & Funding Opportunities 
The UK has now left the European Union and single market. However, the Government has committed to continue its association with Horizon Europe (formerly Horizon 2020). This association will give UK scientists, researchers and businesses access to funding under the programme on equivalent terms as organisations in EU countries. The aim of programme is to ensure that cross-border barriers to innovation continue to come down and that international collaboration is facilitated. It does this by funding innovative projects across Europe. Many companies operating in the maritime industry stand to benefit from the UK's continued participation. More details can be found on GOV.UK using the link here.  
The Department for International Trade has recently launched the Internationalisation Fund. The fund, part of the Government's Export Growth Plan, offers SMEs between £1,000 - £9,000 in matched funding to help the company increase exports. Funding is available to businesses located in England and can be spent on services such as translation, IP advice amongst others. To find out more click the link here.  
DIT Maritime, in collaboration with DIT Singapore will be running a live webinar at 09:00-10:15 on Thursday 25th February on Maritime Intellectual Property in Singapore. This event will give attendees an overview of IP in Singapore and the opportunity to ask questions of industry experts. For more information and to register your interest in the event use the online form here.  
Industry News 
New Windship Design. Windship Technology, a British company with a whole-ship solution to tackle the CO2 emissions of the shipping industry, unveiled its designs and announces an investment partnership. Starting from a clean drawing board, Technical Director Simon Rogers and his design team developed and tested at the renowned Wolfson Unit in Southampton the company's patented high performance, highly efficient triple-wing rig. The technical team further developed a new diesel electric ship drive system that eliminates CO2, NOX, SOX and particulate matter to True Zero whilst also incorporating large solar arrays, carbon capture, optimised hull shapes and specialised weather routing. 

https://www.hellenicshippingnews.com/the-tesla-of-the-seas-pioneering-british-company-windship-technology-unveils-first-true-zero-emission-ship-design/


World Fleet Reaches 100k Mark. This month the global merchant fleet of vessels above 100 gross tonnage has reached the 100,000-ship milestone for the first time, according to data from Clarksons Research. Shipping crossed the 70,000 mark in February 2006, 15 years ago almost to the day. The average vessel size has increased by 57% since then. Across 100,001 ships in total the average size of a vessel is 21,355 dead weight tonnage (DWT), the average age of a vessel is 21.7 years. The estimated total value of the world fleet is $976bn across 2.1bn DWT and 1.4bn gross tonnage. Asian owners account for 46% of the deadweight, with European owners controlling 30% of the fleet.   

https://splash247.com/merchant-fleet-hits-100000-ship-milestone/
The Korea Ocean Business Corporation (KOBC), a state-run entity aimed at supporting the local shipping and shipbuilding industry, is looking to enter the ship leasing business. South Korea's Ministry of Oceans and Fisheries has made plans to turn KOBC into a ship owning company to lease ships to South Korean shipping companies, and a budget of KRW100bn ($91.7m) has been allocated for 10 ships that are scheduled for next year.  KOBC plans to increase its fleet to 50 ships by 2025 and establish a subsidiary for the operations of the ships. KOBC was launched in 2018 and since then has provided several rounds of financial support packages for the fleet renewal programs of domestic owners. 

https://splash247.com/korea-ocean-business-corporation-to-enter-ship-leasing/
In Focus – Singapore 
Singapore is a major Maritime hub and rivals London as the centre for global maritime services. The appetite for technology as well as their location means there are great opportunities to build on engagement with the Maritime and Port Administration. For example, discussions are underway to demonstrate our green credentials by establishing a UK-Singapore green shipping corridor. Collaboration on demonstrating autonomous or near autonomous vessels is also already underway. There is also ongoing work around crew safety and welfare. Singapore's importance in maritime is such that it is be viewed as a strategic partner as well as a competitor. Not only do maritime industries have a large presence in the country but Singapore also shares the UK's global commitment to free trade and the removal of tariff and non-tariff barriers where possible. Secretary of State for International Trade Liz Truss visited the country in December to sign a continuity deal with hopes that the deal can be the basis upon which to deepen and broaden cooperation in the future. 
End of Transition Period 
The transition period between the UK and the EU ended on 31st December 2020. Trade between the UK and EU and now subject to new rules and procedures as set out in the EU-UK Trade and Cooperation Agreement. 
The resources listed below will help business navigate the new procedures in order to ensure business continuity: 
• For UK businesses: GOV.UK/transition
• For EU businesses: GOV.UK/eubusiness 
• Businesses can submit queries on great.gov.uk (domestic) or great.gov.uk/international (international)  
• For guidance on exports: Exporting goods step by step 
• For guidance on imports: Importing goods step by step 
• Tariffs: GOV.UK-Tariffs