Media /
Blog: What is the 'new normal' for the workplace, and how do we bring teams off furlough?
Blog: What is the 'new normal' for the workplace, and how do we bring teams off furlough?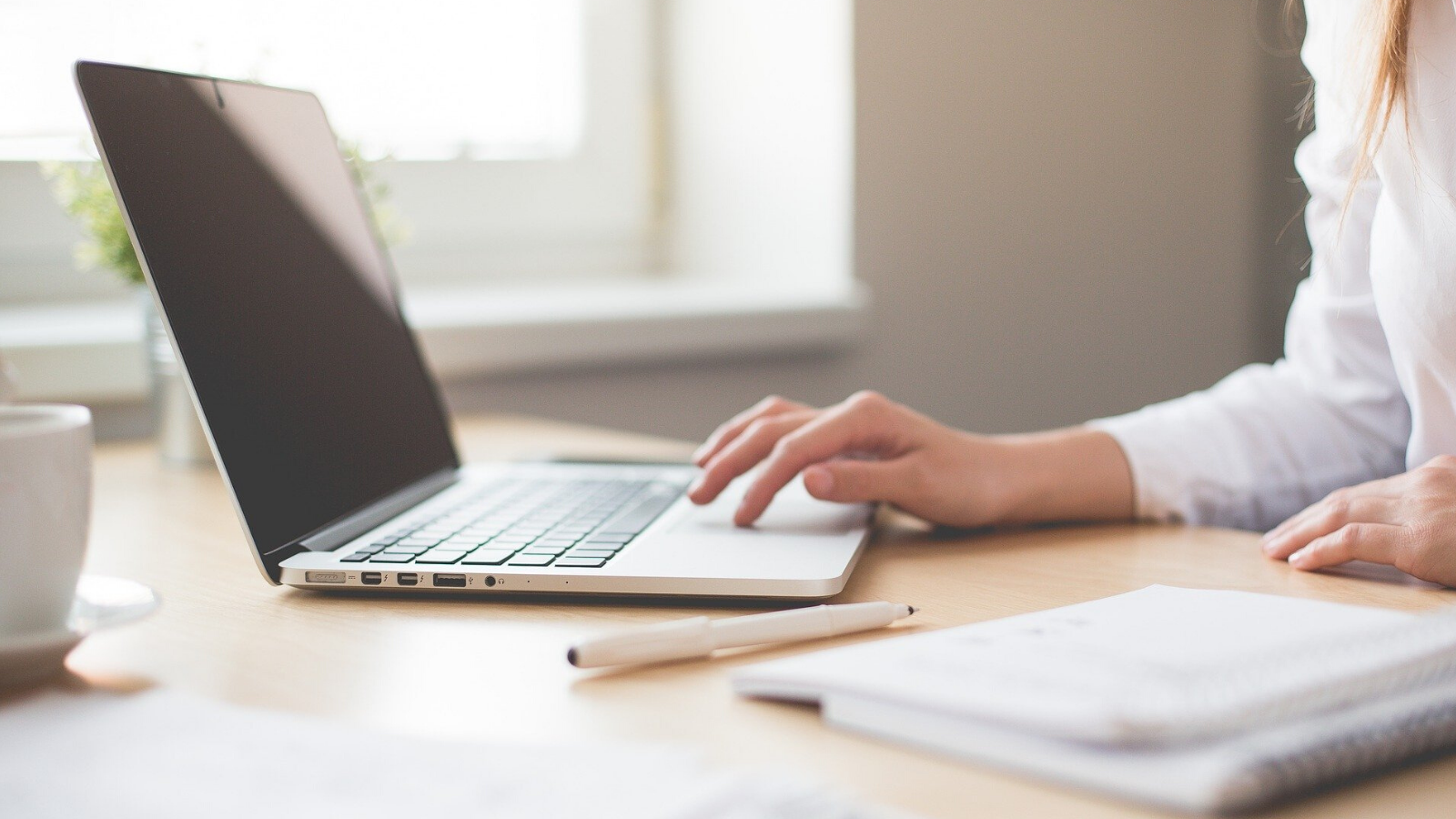 Without a doubt, the last few months have had a huge effect on our work lives. Organisations large and small are accepting that this has been a period of fast and forced change, which for some could be with us permanently.
On Tuesday 19 May, Maritime UK hosted a webinar with two experts in their fields  - Adam Myers, Director of HR Consulting, Stellamar, and Mark Cranshaw, Associate – Employment, Education and Pensions, Hill Dickinson LLP – to discuss: What is the 'new normal' for the workplace and tips on how to transition back furloughed teams.
If you missed the webinar or would like a refresher on what was discussed then keep reading.
Adam Myers answers the following questions:
How well has remote working worked?

I never like to say 'I told you so' but let's face it, agile and remote working has proven its worth here in many ways. Generally I have always been a fan, but also understand that there is a huge amount of scepticism around the effectiveness of this style of working - but after the last weeks that we have all been through, it's going to be VERY hard to deny, it works great.
So, when we get the glorious news that we can all go back to the workplace, should we really be rejoicing?
The business community I am part of have certainly embraced zooming, skyping, lunchtime quizzes, google hang outs. In THE MAJORITY of cases, people have been more productive and happier working remotely.  Also remember that working from home, or indeed 'working from anywhere' isn't for everyone or every business, for every business embracing it, there is another business desperate to be back in the office. How are we going to deal with the 'work from home' requests now?
Annual Leave

A dull one in some respects, but nevertheless an operational one.  If we are trusting that when we are all back, our economy and our world will come bouncing back, by my figuring, it will be about the same time as all of our employees will want to think about rebooking and taking all that lovely leave that they cancelled during the lockdown days. How on earth will we cope?! Just as we need all hands-on deck, they may well all want to be off on beaches and cruises.  Also, what did we do about the Bank Holidays whilst we were in lockdown?
Redundancy and Restructure  
It's safe to say, the world of work that we re-enter will be very different. Some businesses may not survive it, but most will probably be working in a different way. Businesses that need to remain lean and agile will need to be re-looking at structure, and this may mean downsizing and letting people go. The Covid-19 crisis IS NOT a carte blanche to do as you please - we have seen some VERY dodgy restructures and redundancy programmes happening very fast - these will end up in court, as wrongful dismissals if you aren't careful and running a proper process. TAKE MASSIVE CARE,
Performance Issues
Encouragingly, there has been a great team spirit of pulling together whilst we all battled through this period. HOWEVER, not every employee has done that. Lots of performance as slipped, and we have seen several issues of misconduct. Remember hanging up on a conference call or swearing at someone in the WhatsApp chat is still misconduct.
Nonperformers in the 'on the shop floor' have likely remained non performers remotely. In normal times, most people HATE dealing with poor performers, now we have the added challenge of managing it remotely.
How effective was your furloughing process?
I know a lot of the furloughing we did for our client was for 4 weeks - so how are you revisiting it. Also, many companies have begun to find a way to work, and actually need some employees off furlough, and back to work. How are you going to choose these employees, and justify them being asked to work, whilst other colleagues are sat home for 80% of their salary.  Making any changes to furlough needs to be done in writing, and with agreement in some cases.
Be careful here - all the usual legislation is still applicable. It has been very easy to slip up here and make choices that end up being discriminatory. The last thing any of us need at the end of this is to be fighting employment disputes.
Remember too, that HMRC have announced that they will be retrospectively auditing who have been furloughed, why and how. So those of you out there (and I spoke to a few) who were furloughing employees whilst asking them to work as volunteers, or sneaky rehires being made with back dated contracts so that people can benefit from a furlough payment, could land you in hot water.
On the topic of furlough, Mark runs us through some key points on furlough leave and returning to work considerations:
The Coronavirus Job Retentions Scheme (CJRS), which is commonly referred to as the 'Furlough Scheme' will come to an end in its current form, on 31 July 2020. We are still awaiting (as at 19 May 2020) full guidance on exactly what the CJRS will look like from the 1 August 2020 but we are aware that there will be substantial changes and the scope of the CJRS is to be extended and will run until 31 October 2020. The rules are still TBC but we understand the 80% Government subsidy (capped at £2.5k pcm) will be decreased and employers will be expected to contribute more in order to fulfil contractual obligations as phased returns to work are permitted and encouraged.
Employers should be mindful that the CJRS does not cover all employee related liabilities as employers retain some ongoing cost liability in relation to paid holiday, enhanced pension contributions (over and above, what is recoverable under the CJRS, which is auto-enrolment level contributions) and other contractual benefits which fall outside the furlough scheme itself.
Employers may wish to consider asking (or serving the appropriate notice to) employees to take annual leave whilst the CJRS is in place. This may assist with operational issues later down the line and may also have some financial savings, since at least part of the annual leave cost may be recoverable under the CJRS itself.
Employers need to be mindful of normal employment law principles and in particular, discrimination when making decisions as to who to furlough, who not to furlough and also when asking employees to return to work. In particular we may expect an increase in indirect discrimination claims relating to: sex (perhaps pertaining to childcare requirements); age (in relation to those who are vulnerable but not necessarily shielding); disability (in relation to those who may have been asked to shield but are required to return to work); and race (perhaps pertaining to statistical evidence relating to the disproportionate effect of Coronavirus on those from BAME backgrounds).
The mere fact that the CJRS is in place to provide some financial support does not mean that all businesses will survive. Restructuring and redundancy exercises are increasingly common as businesses determine what operations will look like in the coming weeks and months. We are aware of businesses running redundancy exercises concurrently with those on periods of furlough under the CJRS and expert advice should be sought on the same.
When asking employees to return to the workplace, perhaps ending a period of furlough in doing so, it is good practice to provide employees with some notice. Employers need to be mindful of not only fulfilling statutory obligations in relation to making workplaces safe, but also in communicating (and in fact consulting) on any health and safety measures which have been or are to be taken. Failure to comply with both elements of the above could have potential consequences later down the line (particularly in relation to whistleblowing, or health and safety dismissal / detriment claims and challenges).
We are approaching the right end of the tunnel, however, do not underestimate the challenges we still have ahead. They will be as dynamic and as unusual as we have been experiencing. Adam and Mark are happy to have a chat, help you, or be a sounding board to run ideas past. We are all in this together.
Contacts:
Adam Myers, Head of HR Consulting, Stellamar: 0238 059 0059
Mark Cranshaw, Associate, Employment, Education and Pensions - Business Services Group, Hill Dickinson LLP: 0151 600 8354
Join our mailing list to stay up to date with events and news.