Media /
Blog: Queen Elizabeth Class Aircraft Carriers - a truly national endeavour
Blog: Queen Elizabeth Class Aircraft Carriers - a truly national endeavour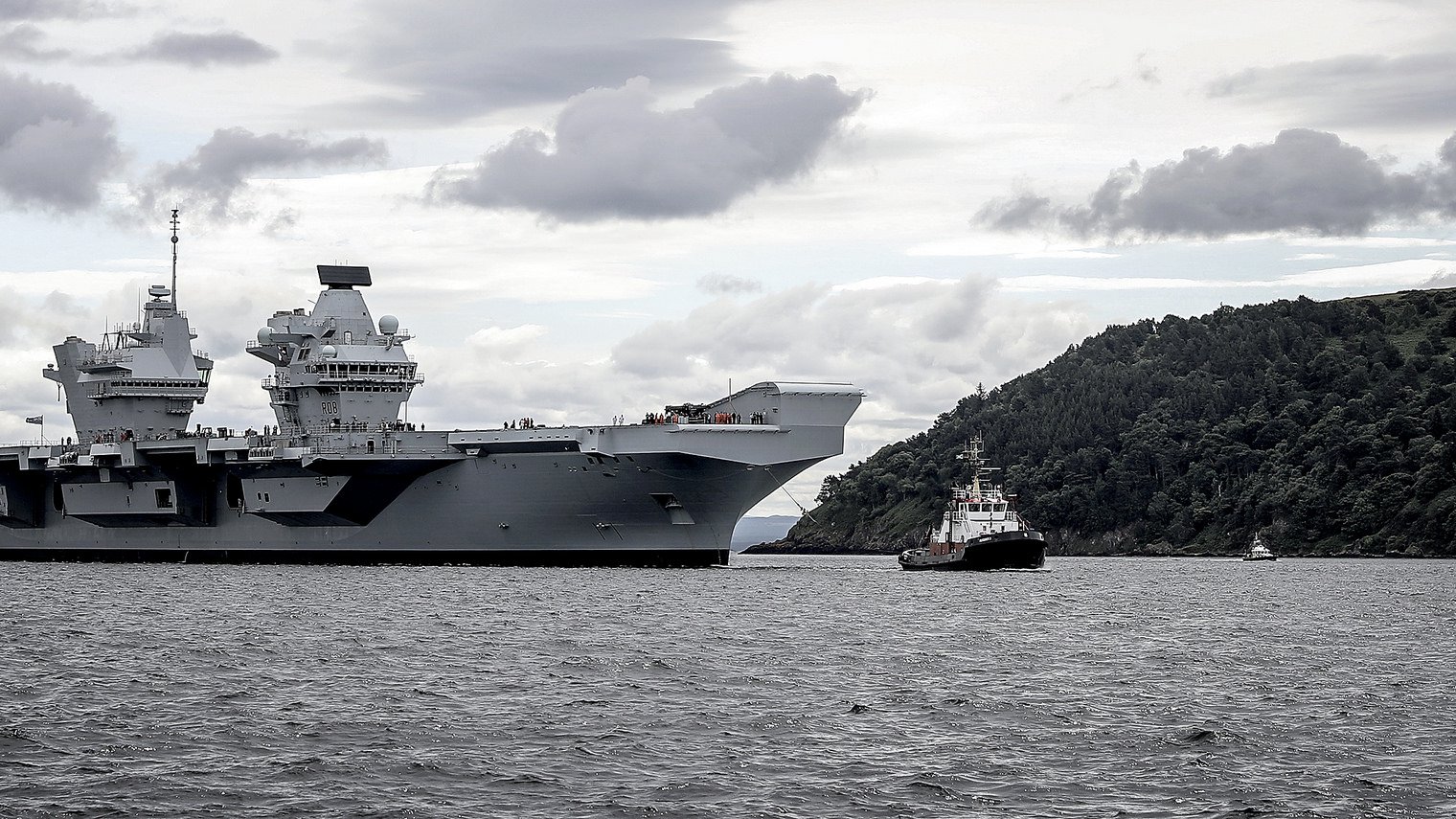 The programme to build the Queen Elizabeth Class Aircraft Carriers is a hugely significant national endeavour.
The primary shipbuilding facilities used to build the aircraft carriers were based in Glasgow, Appledore in Devon, Hebburn in Tyneside, Birkenhead in Merseyside, Portsmouth and Rosyth in Fife where the blocks for both ships have been brought together. There are also hundreds of companies based around the UK that make up the wider supply chain and provide many of the component parts used to construct both aircraft carriers.
Having hundreds of companies involved in the programme means that many thousands of people are currently working together as part of the massive team responsible for delivering both ships.
Design and build
The design process for the Queen Elizabeth Class has spanned several years owing in part to the fact that several ship building facilities across the UK have been utilised as no single ship yard could deliver each of the entire ships alone. One of the key priorities of warship designers and engineers was to have the capacity to think about future requirements as in general terms; it can take several years to see a ship make the transition from a computer generated image in the drawing office to a highly capable vessel in service with the Royal Navy.
The design process began in 1999 with concept designs for the programme being produced and adapted to ensure that the correct specification for the requirements of the Armed Forces could be delivered.
Long gone are the days when draughtsmen drew out ship designs using pencil and paper and now engineers and designers use the latest Computer Aided Design (CAD) technology which enables alterations to be made more swiftly, effectively and exactly.
The QE Class aircraft carriers have been designed in a similar way to the Type 45 Destroyers, using modular build rather than the traditional method of from the keel up. As such, the designers have to be 100% precise, as every section of the ship must meet the other relevant sections exactly with no room for error. The engineers, naval architects and designers working on the programme are some of the most highly skilled from UK industry with an excellent track record of delivering state of the art warships to the Royal Navy and other foreign navies.
Both ships have been designed with two island structures located on the flight deck. One will be responsible for air operations and air traffic control, while the other houses the ship's bridge and controls vessel navigation, which will give maximum flexibility to the Royal Navy crew.
Lloyds Register principles have been applied to the design of the QE Class and this is the first class of UK warships which have been designed from the start using Lloyds Naval Ship Rules for Systems & Structural Design as well as Lloyds commercial rules for equipment procurement.