Media /
Blog: Maritime Tech - Autonomous Surface Vessels
Blog: Maritime Tech - Autonomous Surface Vessels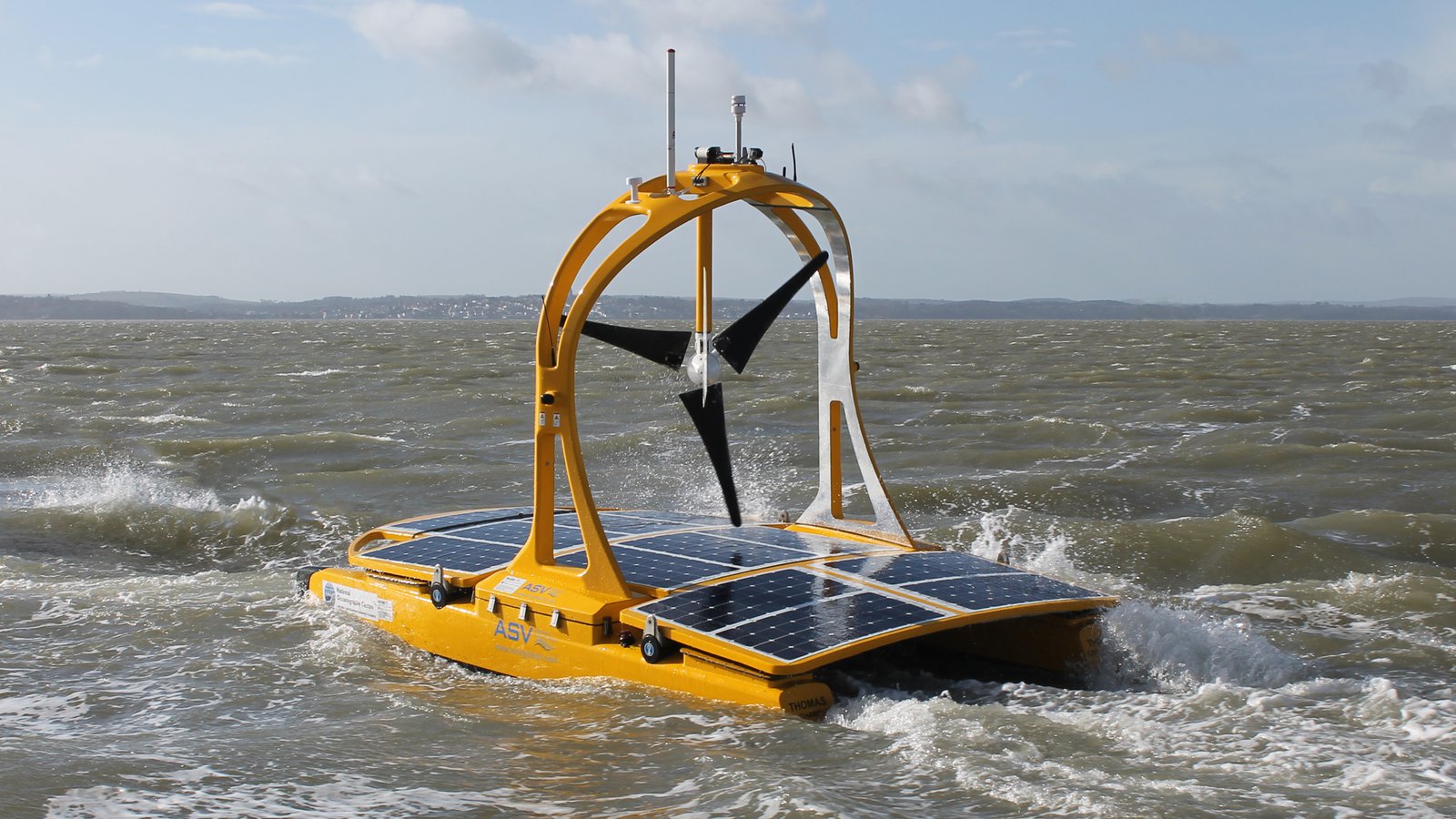 There's a popular view that the maritime sector is somehow stuck in its ways and resistant to change. But a quick look at some of the innovative and unique companies that make up the UK's remarkably broad maritime sector would soon dispel that idea. To tie in with London Tech Week recently, Maritime UK spoke to companies that are leading the way with their high-tech research and development. In the third of a series of articles, we focus on ASV Global.

There's plenty of industry speculation and predictions when it comes to the subject of unmanned and automated vessels – but for ASV Global, it's an everyday story.

Based in Portchester, between Portsmouth and Southampton, ASV develops autonomous vessel technology which encompasses the design, build and operation of such systems. Those supplied so far have been built to suit a variety of military, security, offshore energy and scientific applications.
"In seven years, our team has delivered more than 80 systems to over 40 customers across ten countries," says ASV sales and marketing director Vince Dobbin. "We have a very wide range of projects under way and have recently had vessels operating in the Gulf of Mexico, Alaska, the Solent, the Irish Sea and the Orkney Islands, amongst others."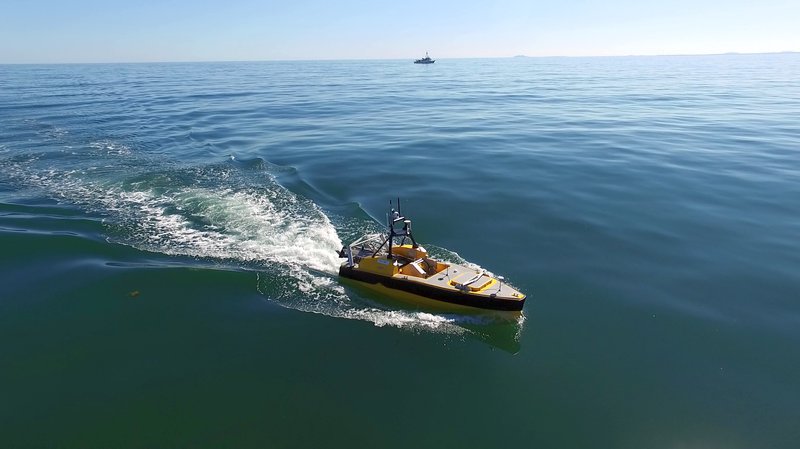 Since 2010, ASV has grown from a two-person operation to a company employing almost 100 people in the UK, United States and Brazil. What makes it stand out?
"There are lots of companies that are great at building boats, and others that are good at developing vessel control systems – but our USP is that we do both of these under one roof, and we also have a training programme for system operators," says Vince Dobbin. "In the UK, we are certainly the market leader in maritime autonomous surface systems (MAS)."
ASV started out working in the military sector supplying, marine target drones. Since then, its systems have been deployed for subsea surveys, oceanographic data collection, offshore oil & gas surveys and studies, and mine countermeasures exercises, to name but a few.
ASV partnered with Thales to develop the Halcyon mine countermeasures vessel – 11.5 metres long, this vessel is one of the most complex to date, and ASV is building two more similar vessels.
"The commercial sector has been a huge area of growth for us recently," says Vince Dobbin. "There are a lot of things going on around the theory of autonomous ships, but this is much more than just theory. The beauty of our control system is that it is scalable – and we can scale up to controlling larger vessels. We expect to be doing so in the future."
A particularly remarkable project has been ASV's operation of Thomas, a long-endurance autonomous surface vessel built for the National Oceanography Centre in 2014. Thomas, a 4-metre catamaran, has completed a range of ocean science data collection missions since then.
Earlier this year, the vessel embarked on a mission off Scotland, out to the Faroes and the Shetland Channel. Thomas, fitted with onboard cameras and sensors, towed a passive acoustic array to collect data in an area of up to 7,000 square miles; live feedback was provided through the ASView® control system.
All of this was controlled and operated via a satellite link from ASV Global's Mission Control facility in Portchester, monitored around the clock by the company's team of expert remote operators. This Mission Control has the ability to control vessels anywhere in the world.
ASV is also leading a collaborative research project, Autonomous Surface and Sub-surface Survey System (ASSS) – to enable low-cost, shore-based, full water column marine surveys using multiple unmanned systems. Part-funded by Innovate UK, the project hopes to encourage wider adoption of unmanned systems.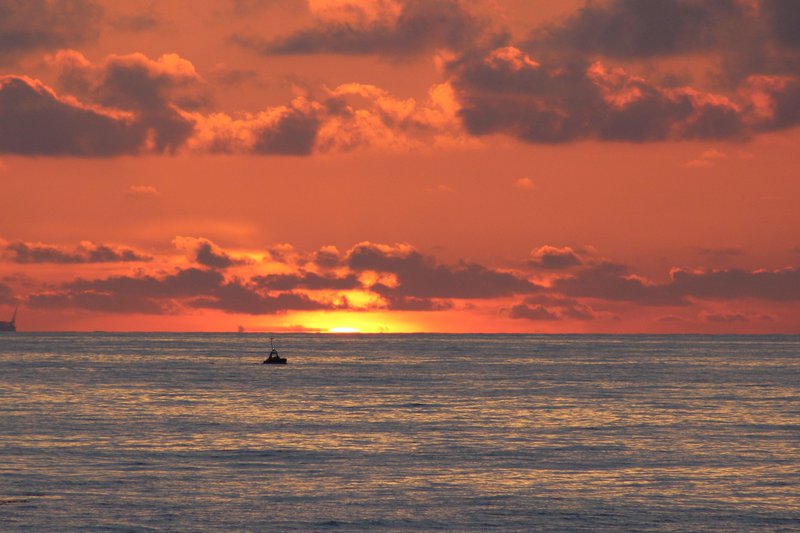 ASV Global's managing director is Dan Hook, a naval architect and chartered engineer who previously worked as a consultant specialising in unmanned platforms and high-speed craft design and evaluation.
The team continues to grow and includes naval architects, ASV operators, production technicians, and experts in software and robotics, engineering, mechanical engineering and electrical engineering. A key driving force? ASV Global says: "Our passion for what we do comes from a firm belief that marine autonomous systems can save time, save money and, ultimately, save lives."