Media /
Blog: COP26 and Green Jobs and Skills in the Maritime Sector
Blog: COP26 and Green Jobs and Skills in the Maritime Sector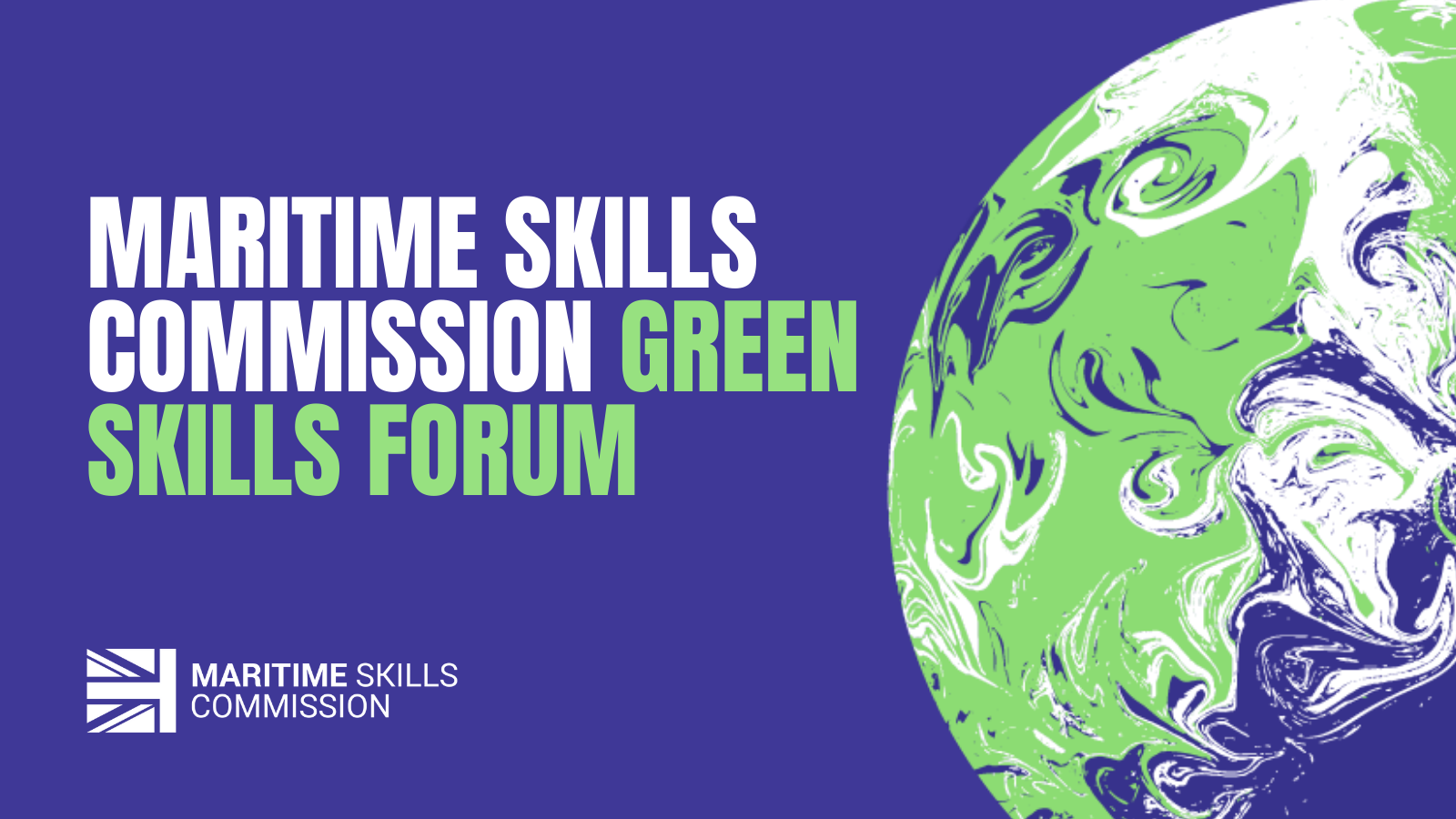 There was strong interest, both in person and online, in the Maritime Skills Commission's Green Jobs and Green Skills event yesterday, held as part of COP26.
Chair Graham Baldwin explained that green jobs and green skills will be a continuing thread through all the Commission's work, not a free-standing project. The Commission plans to publish an initial position statement following both yesterday's event and further discussion at its meeting in December.
There was a strong emphasis in the discussion on retraining those with existing skills, on building on experience and using talent from other sectors, from oil and gas to others working with High Voltage, and a clear recognition that for many this is present tense, not future; there's a need now to adapt regulations and change training courses.
David Tyler for Artemis Technologies in Belfast, a company set up to drive decarbonisation in new technologies by applying foiling technology to small fast craft, encouraged businesses to talk to their local college: talking about Belfast Metropolitan College, he said "we've found them incredibly supportive".
Maritime UK's COP26 International Maritime Hub is hosted by City of Glasgow College at its Riverside Campus, and is the venue for a number of events during the conference. 
www.MaritimeSkillsCommission.uk