Latest /
News: Nautilus International sponsors the Bevis Minter Award
News: Nautilus International sponsors the Bevis Minter Award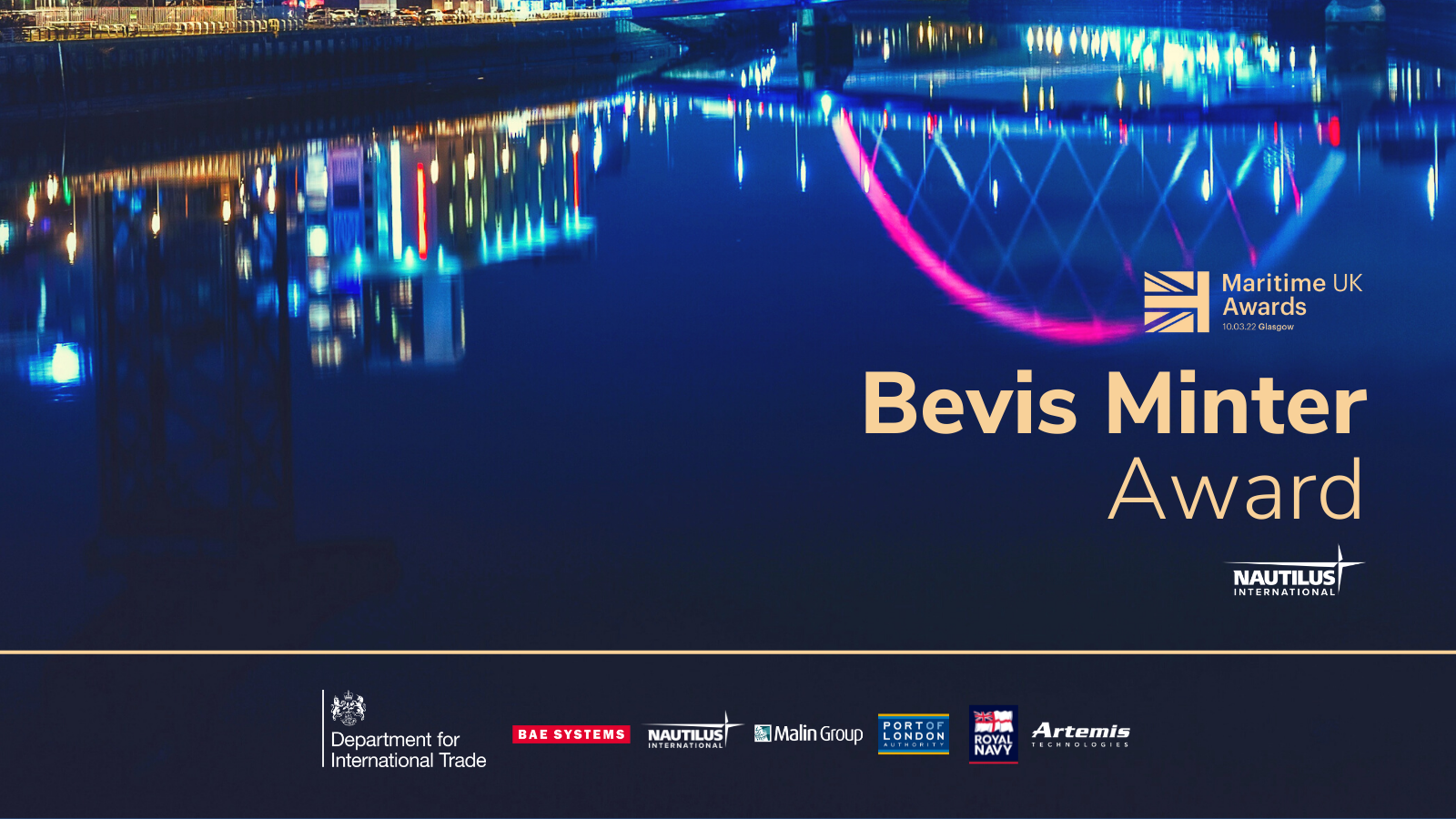 Nautilus International has been announced as Category Sponsor for the Bevis Minter Award for the third national Maritime UK Awards 2022 to be held at the Glasgow Science Centre on 10 March.
The Maritime UK Awards recognise the very best of the UK's maritime sector, organised by industry, for the benefit of the industry.
Nautilus International is an independent, influential, global trade union and professional organisation, committed to delivering high quality, cost-effective services to members, and welfare support to necessitous seafarers, their dependents, and other maritime professionals.
Mark Dickinson, General Secretary from Nautilus International said:
"The awards recognise the dedication, innovation, tenacity and talent we have in the crucial UK maritime cluster and build into the sector a broadening of belief in our industry and ourselves to innovate and find better possibilities for the future.
"The Bevis Minter Award was originally established in 1996 to formally recognise the hard work and dedication of UK officer trainees. This was awarded solely by Nautilus (and our formative union NUMAST) to honour a past Chair of the Nautilus International Council - Bevis Minter. Bev was a passionate advocate of action to safeguard the supply of British seafaring skills but sadly he died in office. We hope that the award will now receive national prominence and contribute to a greater awareness of UK officer training within the wider context of the UK's hugely important maritime cluster.
"The awards inspire achievement, improvement and development now and for the future. The Bevis Minter award recognises tenacity and persistence through adversity, something most seafarers recognise as being a sometimes unfortunately necessary skill."
Ben Murray, Chief Executive of Maritime UK said:
"We are delighted to have the Bevis Minter Award as part of the programme to celebrate the achievements of a cadet and to honour Bev. Trainee cadets are crucial to the future of the maritime sector and including this award on the national stage can inspire more young people to consider a career in maritime."
The awards, which are open to companies from across the breadth of the maritime sector including its shipping, ports, services, engineering, and leisure marine industries, opened on 10 December and applications are already piling in. Submissions close on 28 January.
To find out about the 2022 awards, categories, sponsorship opportunities and how to enter visit www.maritimeuk.org/awards
To find out more about Nautilus International visit www.nautilusint.org