Latest /
News: Meet the finalists - Start-Up of the Year
News: Meet the finalists - Start-Up of the Year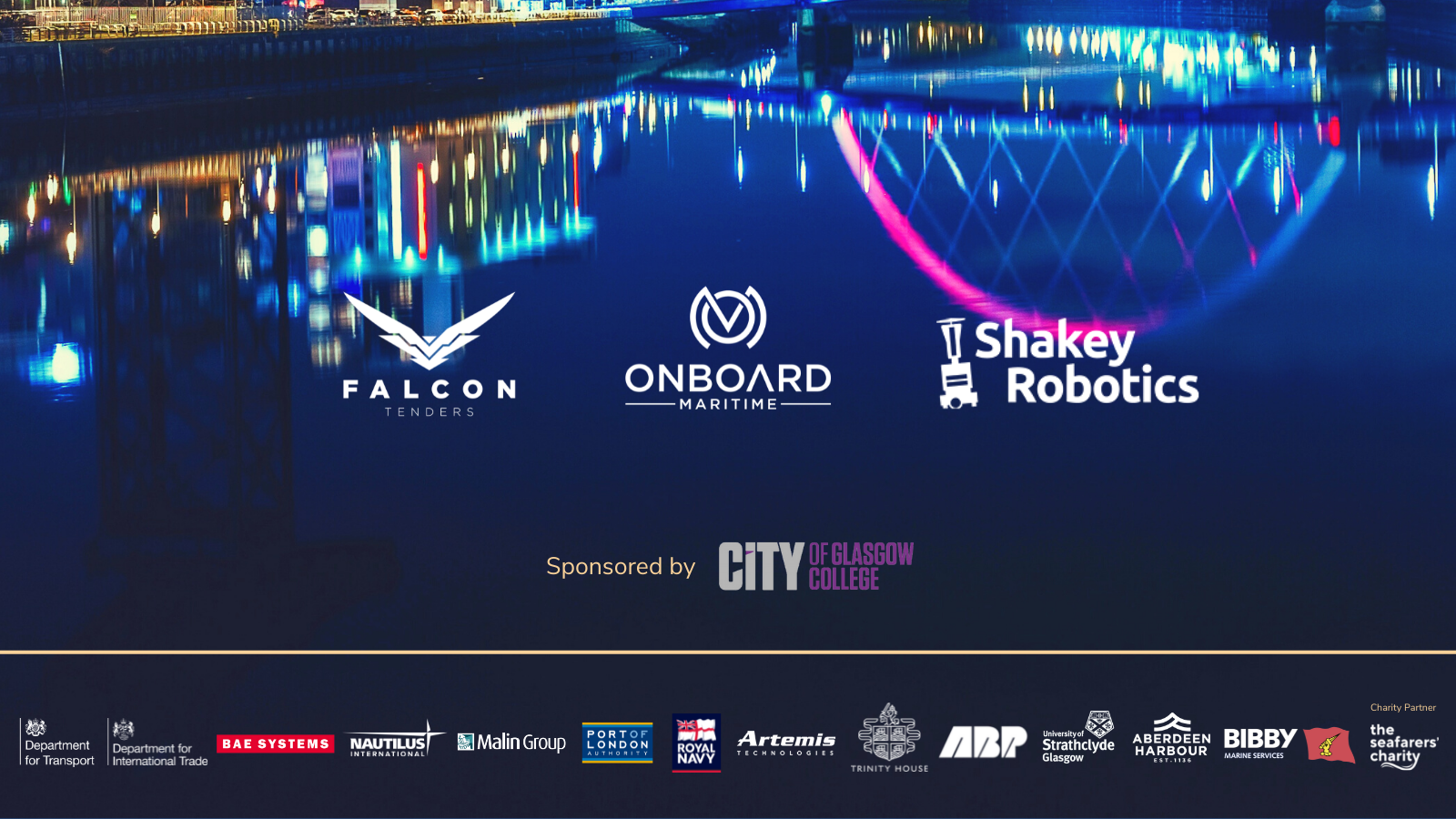 Over the coming days, Maritime UK will be profiling each of the finalists in this year's Maritime UK Awards. Winners will be announced on 10 March, live from the Glasgow Science Centre. Book your place here.
The City of Glasgow College are the proud sponsors of the Start-up of the Year Award.  
The City of Glasgow College is Scotland's largest technical and professional skills college. Its award winning twin-site super campus in the heart of Glasgow offers outstanding resources and opportunities for students to gain essential skills for their future careers.

Innovative approaches to teaching and learning enable personalised development across a range of subjects on campus and online. Up to 8,000 graduates leave the college each year ready for the world of work.
Paul Little, Principal and Chief Executive, City of Glasgow College said:
 "Our College is delighted to be presenting the award for Start-up of The Year at this year's Maritime UK Awards. As one of world's leading maritime institutions we recognise the value that new Start-up businesses can bring, particularly in the areas of new product innovation and climate change. This is extremely important now for the maritime sector as we build on actions determined during COP26."
 "As one of the world's leading maritime institutions, our College is very proud to be part of the 2022 Maritime UK Awards which rightly celebrate and showcase all that is great about our industry. They also help set a benchmark for the industry, by highlighting the range of individuals and organisations committed to ensuring the UK maritime sector remains at the forefront of innovation and technology across the globe." 
To be eligible for this award, entrants must: 

Have started to trade no earlier than three years from the date of entry. 

Be 'independently owned'. This is defined as a business that is substantially owned by its founders and/or a group of independent investors, is not quoted on the stock market or any other stock market; and is not a subsidiary or associated company of another business. 
For every category, the judges are looking for a great business. Those with excellent potential will always rank more highly in the final reckoning. This will be based on revenue growth, profitability, and major-client wins. 
Highly respected experts from a variety of businesses and government departments were involved in the judging panel for this year's Maritime UK Awards, which celebrate the achievements of the UK's maritime sector, which adds £46.1bn to the UK economy every year, and supports 1.1 million jobs. 

Three strong entries have been shortlisted for Start up of the year Award: Onboard Maritime, Shakey Robotics Innovators Ltd and Falcon Tenders Limited. 
Onboard Maritime  
Onboard Maritime designs and develops digital education programmes for maritime professionals. These range from short, interactive CPD e-learning modules to fully structured preparation courses for professional examinations. Their courses and materials are developed by a team experienced in academic delivery, instructional design, and practical seagoing experience. They are delivered through our learning portal, part of our wider learning management system. Their main activity is focussed on creating educational solutions for the modern maritime professional. This recognises the need for quality content, structured learning pathways, transferable skill development and flexibility in delivery. 
Shakey Robotics Innovators Ltd 
Shakey Robotic Innovators (SHAKEY) is a Scottish based environmental technology company. Creating innovative autonomous robotic solutions at the cutting edge of marine subsea observation. Supporting development of subsea food forests, farming and carbon sequestration and mitigating risks of invasive species transfer – all United Nations Sustainable Development goals. They are pledged to the UN Race to Zero.   
Falcon Tenders Limited 
Falcon Tenders produces custom limousines and open crewed launches for the discerning yacht owner. Crafted with passion, designed to inspire. Falcon Tenders brings heritage boatbuilding to the bespoke yacht tender market. Falcon Tenders design intent was to develop an extremely stylish high-quality limousine to bridge the gap between performance and ocean preservation, with completely new lines, exterior and interior finishes and textures using sustainably sourced materials. Seating capacity, ease of launching, crew operation, passenger boarding and stowing of hand luggage have been carefully considered whilst delivering beauty along with performance and the smoothest possible, quiet and dry ride. Sustainability is at the core of the Falcon Tenders brand appealing to the younger generation of yacht owners today as well as being relevant to the owners of tomorrow. We manufacture our main structures and small component mouldings using plant-based epoxy resin coming from the latest innovations in bio-based chemistry. 
Sarah Kenny, Chair of Maritime UK, said: 
"We're delighted to announce the finalists for the Maritime UK Awards 2022. We were absolutely blown away by the number and quality of submissions this year. Organisations and individuals across the breadth of the maritime sector are making significant progress toward our shared Maritime 2050 ambitions, and this is certainly an exciting time to be in the maritime sector. 
"Maritime is a sector that is now being recognised as critical to the country's prosperity, sustainability, resilience and future. We're a sector that makes a significant contribution to each and every part of the United Kingdom, and Glasgow is no exception. In Glasgow and Scotland as a whole, we have an incredibly compelling maritime proposition as the UK's second-largest cluster. It offers Europe's largest ship management cluster, world class naval ship design, build and support, globally recognised support to offshore energy operations, world-class nautical training and maritime universities and academics. 
"Congratulations to everyone that entered the awards, and in particular to our finalists. I look forward to celebrating our tremendous maritime sector in Glasgow!" 
The 2022 Maritime UK Awards are being hosted at the Glasgow Science Centre on 10 March. To book your place click here.