Latest /
News: Meet the Finalists - Apprentice of the Year
News: Meet the Finalists - Apprentice of the Year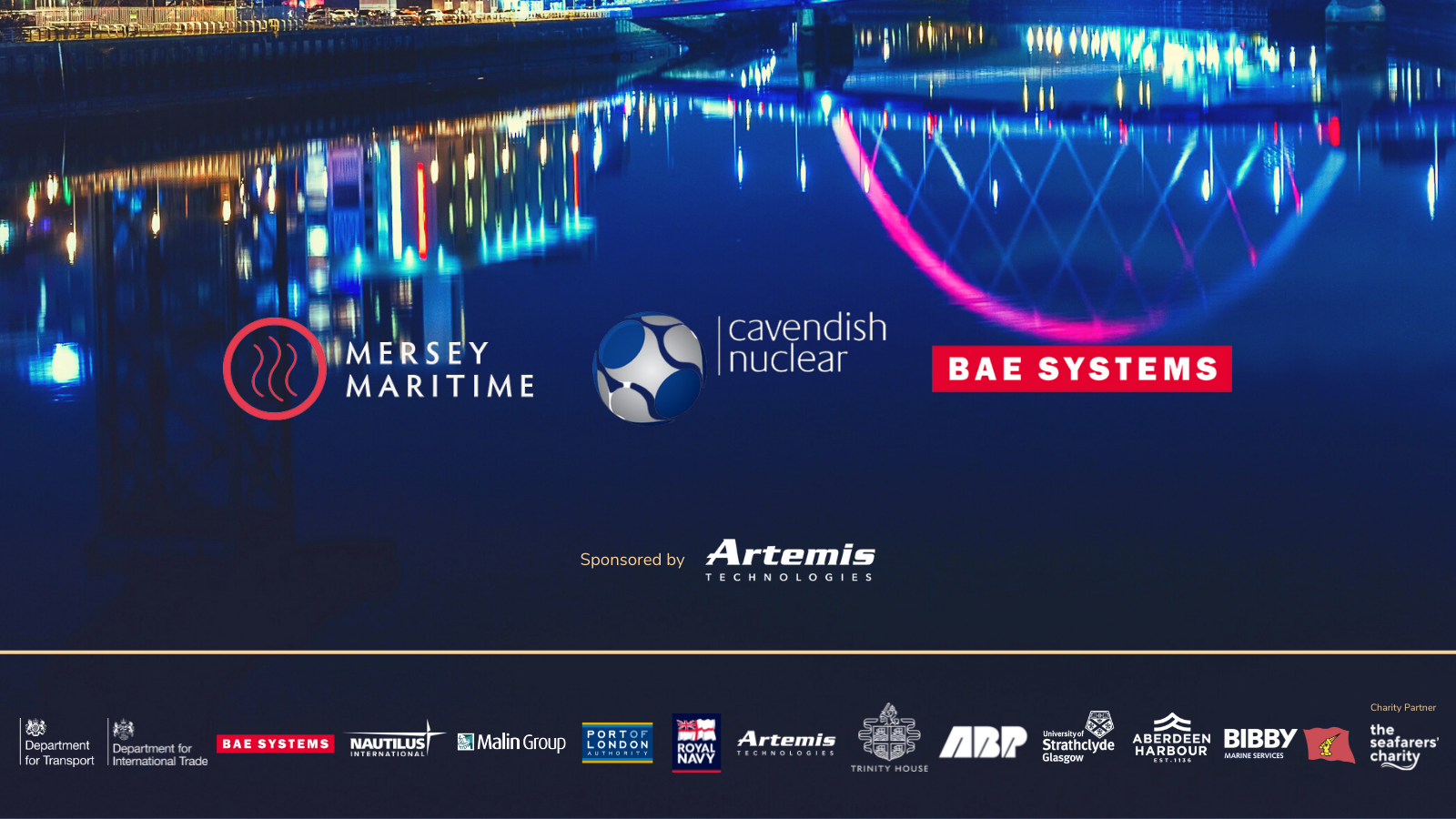 Over the coming days, Maritime UK will be profiling each of the finalists in this year's Maritime UK Awards. Winners will be announced on 10 March, live from the Glasgow Science Centre.
Artemis Technologies are the proud sponsors of the Apprentice of the Year Award.  
This award is open to apprentices currently on programme or those who have completed their apprenticeship between October 2021 and December 2021. Nominations will be made by the employer and will demonstrate distance travelled by the individual, the skills learned and the impact this individual has had on the organisation. This category is for all apprentices employed in the sector, regardless of which apprenticeship pathway they are following, and does not have to be a traditional marine or maritime framework. 
Artemis Technologies are experts in green maritime innovation, digitalisation and autonomy. Building on their high-performance background, their mission is to lead the decarbonisation of the maritime industry through the design and development of transformative zero-emission vessels. 
At the forefront of maritime engineering, they utilise their specialist expertise to provide tailored services to both high-performance and commercial clients, as well as develop unique products like their disruptive Artemis eFoiler® electric propulsion system. 
Dr Iain Percy OBE, CEO of Artemis Technologies said, 
"Artemis Technologies has always worked closely with Maritime UK and we are proud to lead the Northern Ireland Regional Cluster. We share a lot of the same values as a company and recognise the key role the maritime industry plays in trade and transport. 
"The Apprentice of the Year is one particular award that is close to our hearts, as we recognise the importance of investing in future skills. Engaging with apprentices and encouraging younger people to consider jobs to support the green revolution is critical if we are to achieve our net zero goals. 
"The Maritime UK awards are a great event in which companies are recognised for their environmental and economic achievements. It is very humbling to be involved in this event as a sponsor and have the opportunity, and in particular, commend younger apprentices for their efforts in moving towards a greener future for the industry." 
Highly respected experts from a variety of businesses and government departments were involved in the judging panel for this year's Maritime UK Awards, which celebrate the achievements of the UK's maritime sector, which adds £46.1bn to the UK economy every year, and supports 1.1 million jobs. 
Three strong entries have been shortlisted for the Apprentice of the Year Award: Abbie Milne - Mersey Maritime, Jamie Bamforth - BAE Systems and Kathryn Tanner - Cavendish Nuclear.
Mersey Maritime 
Mersey Maritime is a 20-year-old, award-winning and internationally recognised regional cluster organisation for the maritime industry in the Liverpool City Region and the greater North West. Since 2002, our mission has been to be a catalyst for growth, jobs and innovation, influencing policy and driving change for the good of the sector.

BAE Systems 
At BAE Systems, our advanced defence technology protects people and national security, and keeps critical information and infrastructure secure. We search for new ways to provide our customers with a competitive edge across the air, maritime, land and cyber domains. We employ a skilled workforce of 89,600 people in more than 40 countries, and work closely with local partners to support economic development by transferring knowledge, skills and technology.

Cavendish Nuclear 
Cavendish Nuclear are a leading supplier to the nuclear industry and a growing global force. From their inception during the earliest days of nuclear research and development, they recognised that a focus on people and the expertise they deliver is the key to meeting the challenges of this exciting technology. They have been true to that ideal ever since and their approach has seen them bring together much of the UK's rich nuclear heritage, delivered through a highly skilled workforce of 5,000 nuclear suitably qualified personnel, to create the innovative organisation you see today.
 Sarah Kenny, Chair of Maritime UK, said: 
"We're delighted to announce the finalists for the Maritime UK Awards 2022. We were absolutely blown away by the number and quality of submissions this year. Organisations and individuals across the breadth of the maritime sector are making significant progress toward our shared Maritime 2050 ambitions, and this is certainly an exciting time to be in the maritime sector. 
"Maritime is a sector that is now being recognised as critical to the country's prosperity, sustainability, resilience and future. We're a sector that makes a significant contribution to each and every part of the United Kingdom, and Glasgow is no exception. In Glasgow and Scotland as a whole, we have an incredibly compelling maritime proposition as the UK's second-largest cluster. It offers Europe's largest ship management cluster, world class naval ship design, build and support, globally recognised support to offshore energy operations, world-class nautical training and maritime universities and academics. 
"Congratulations to everyone that entered the awards, and in particular to our finalists. I look forward to celebrating our tremendous maritime sector in Glasgow!" 
The 2022 Maritime UK Awards are being hosted at the Glasgow Science Centre on 10 March. To book your place click here.