Latest /
News: Meet the Finalist - International Trade
News: Meet the Finalist - International Trade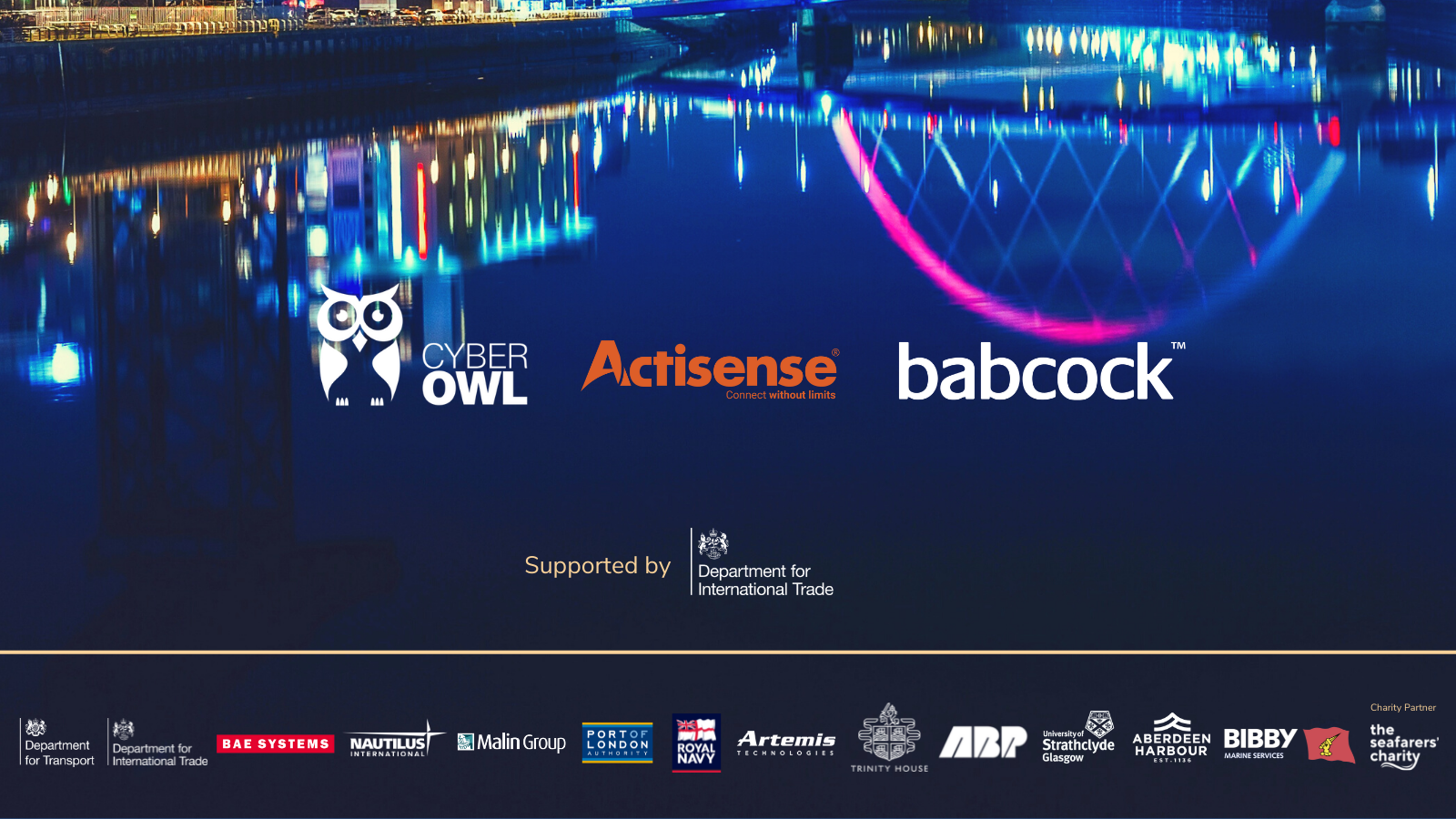 Over the coming days, Maritime UK will be profiling each of the finalists in this year's Maritime UK Awards. Winners will be announced on 10 March, live from the Glasgow Science Centre. Book your place here.

Department for International Trade are the proud supporters of the International Trade Award.  
Open to businesses of any size, this award will be made to a business that is actively involved in international trade. You will have significantly increased your import/export activity or attracted Foreign Direct Investment. This will be evidenced through increased revenue and job creation. 
The Department for International Trade secures UK and global prosperity by promoting and financing international trade and investment, and championing free trade.
Highly respected experts from a variety of businesses and government departments were involved in the judging panel for this year's Maritime UK Awards, which celebrate the achievements of the UK's maritime sector, which adds £46.1bn to the UK economy every year, and supports 1.1 million jobs. 
Three strong entries have been shortlisted, CyberOwl, Actisense, Babcock LGE 
CyberOwl
CyberOwl helps shipping operators gain visibility, cybersecurity and cyber compliance of their onboard systems. Our flagship proposition, Medulla, is a maritime cyber risk monitoring solution. Medulla helps fleet operators know what they have onboard, keep it secure and prove they have secured it. Shipping operators gain insight and instructions on next steps in "plain English'', without the need for skilled in-house cybersecurity experts. This complements our global team of experts that can "hold the hands" of operators navigating the complexities of cyber risk management.

Actisense 
Actisense have spent the last 25 years making journeys safer and more efficient by giving boaters greater control over data on their electronics networks. Their team engineer and manufacture some of the most reliable and robust products in marine electronics interfacing. Sold in over 50 countries globally, the company's multi award-winning devices can be found on hundreds of thousands of vessels around the world, both in leisure and commercial marine settings. International trade is a cornerstone of Actisense's business model, with over 90% of revenues coming from export.

Babcock LGE 
With a proven track record in developing market leading, innovative technologies for the processing, handling and storage of liquefied gas, Babcock is forging a world of opportunity for international shipyards and shipowners. Through expert engineering, procurement, project management and aftermarket support – combined with world-leading technologies – Babcock LGE future-proofs our customers' assets, allowing improved performance while reducing operational costs and meeting ever-tightening environmental and emission regulations.
Sarah Kenny, Chair of Maritime UK, said: 

"We're delighted to announce the finalists for the Maritime UK Awards 2022. We were absolutely blown away by the number and quality of submissions this year. Organisations and individuals across the breadth of the maritime sector are making significant progress toward our shared Maritime 2050 ambitions, and this is certainly an exciting time to be in the maritime sector. 
"Maritime is a sector that is now being recognised as critical to the country's prosperity, sustainability, resilience and future. We're a sector that makes a significant contribution to each and every part of the United Kingdom, and Glasgow is no exception. In Glasgow and Scotland as a whole, we have an incredibly compelling maritime proposition as the UK's second-largest cluster. It offers Europe's largest ship management cluster, world class naval ship design, build and support, globally recognised support to offshore energy operations, world-class nautical training and maritime universities and academics. 
"Congratulations to everyone that entered the awards, and in particular to our finalists. I look forward to celebrating our tremendous maritime sector in Glasgow!" 
The 2022 Maritime UK Awards are being hosted at the Glasgow Science Centre on 10 March. To book your place click here.