Latest /
Meet the Judges: Nikki Sayer
Meet the Judges: Nikki Sayer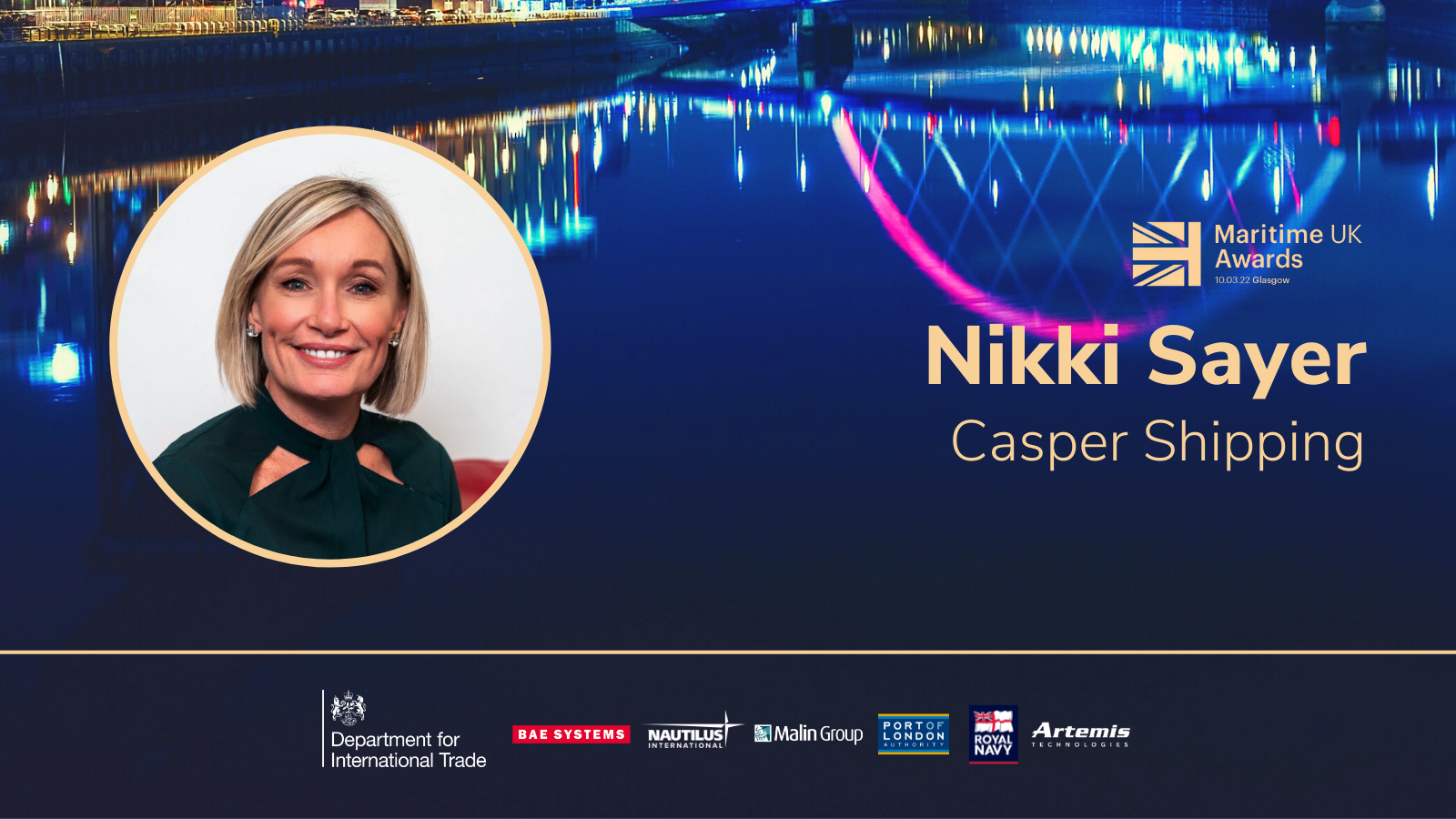 Nikki has worked for over 20 years in the Shipping Industry both in the UK and around the world.  She currently holds the role of Director within Casper Shipping Ltd where she proudly heads up their Customs Division.  Further to this Nikki is constantly working to raise the awareness of the shipping industry, particularly the shore based roles which has been her career and is actively involved in providing new school leavers qualifications to ensure there is a pool of trained, young people coming int the industry.  Nikki founded the North East School of Shipping in Teesside in 2019 who educate, engage and enable young people to best understand the career opportunities that exist and ensure that they are job ready.
Nikki is a Fellow of the Institute of Chartered Shipbrokers; a Commissioner on the Maritime Skills Commission and Founder of the North East School of Shipping. Alongside this she is a Board Member for the Stockton Riverside College Logistics Academy, Tees & Hartlepool Port Users Association, High Tide Foundation and Institute of Directors.  Nikki also won the 2021 Breaking the Mould category at the Tees Businesswoman's Awards.
On the Maritime UK Awards, Nikki says:
"I am extremely honoured to be a judge for these Awards because the more we showcase our amazing sector and the fantastic people that work within it, the more we can attract young people into it.  It is ridiculous that not many school leavers and adults in the North East even know that this sector and thousands of brilliant careers available in it, even exists and this is yet another great way to raise that awareness.
"It also emboldens those involved and propels them to be great role models to their peers, colleagues and friends which will hopefully highlight the diversity we have within the sector."