Latest /
Meet the Judges: Matt Beeton
Meet the Judges: Matt Beeton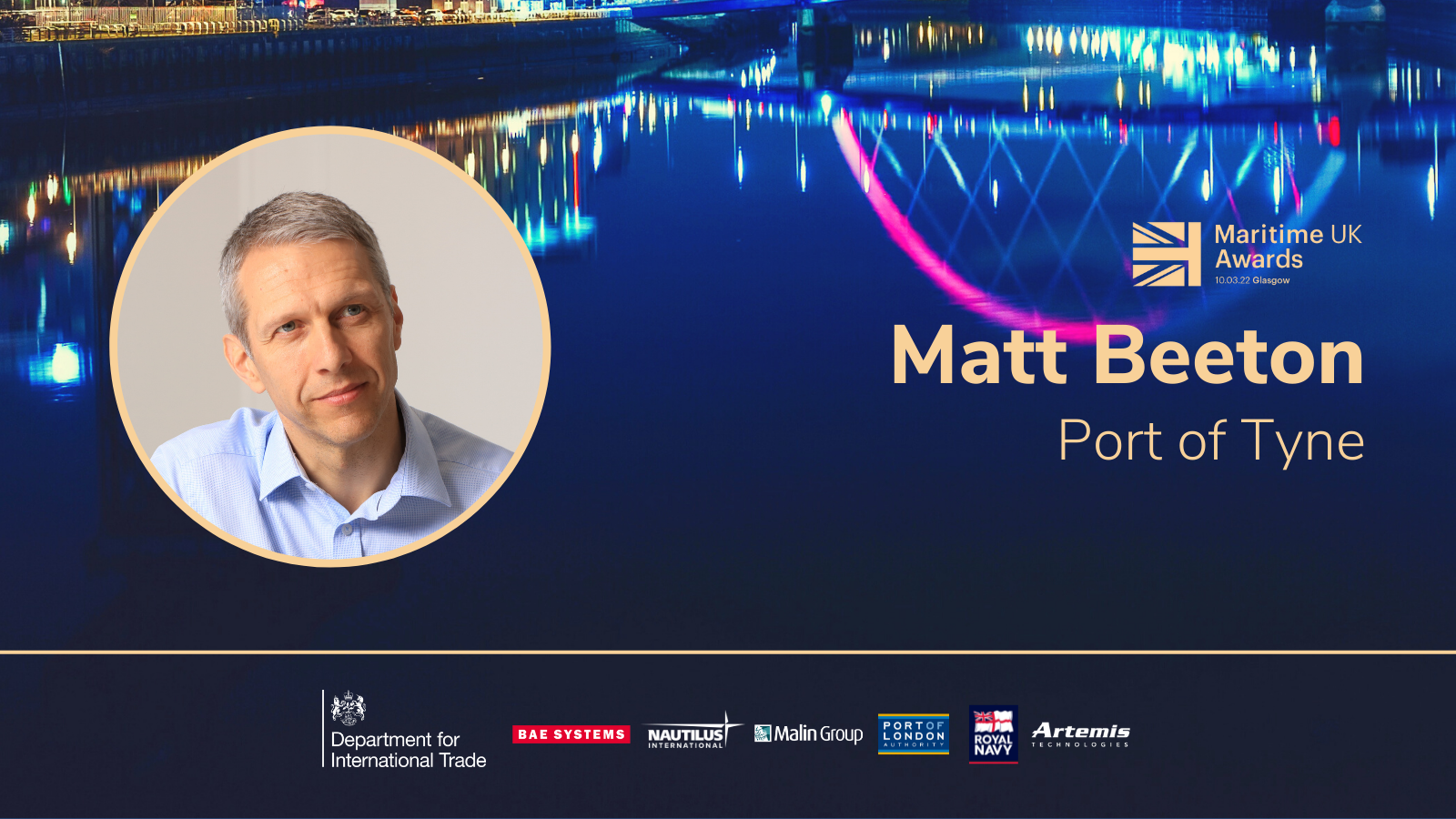 Matt joined the Port of Tyne in 2019 with over 20 years' experience in the road, rail and aerospace industries. His career began at Rolls-Royce Aerospace and he's held director positions at Rolls-Royce, Bombardier, Serco plc, Northern Rail and National Express. Since joining the Port Matt's overseen a number of transformational initiatives, including setting up the Port's 2050 Maritime Innovation Hub as a vibrant centre for collaboration and innovation as well as launching the Port's strategy 'Tyne 2050' which has been used as a benchmark for the sector.
On the Maritime UK Awards, Matt says:
"I am thrilled to be a judge in this year's Maritime UK Awards as they're a fantastic opportunity to promote the sector and to recognise the critical services we provide, particularly given the challenges of the past couple of years. They're also an opportunity to look forward and to showcase some of the innovative work taking place in an industry which needs to reinvent itself to meet the challenges of the future." 
"Whether we're recognising achievements in clean energy, digitisation, diversity or operations it's a huge privilege to be able to celebrate some of the inspiring teams and individuals who are making such positive changes to the maritime sector."