Latest /
Meet the Judges: Julie Lightfoot
Meet the Judges: Julie Lightfoot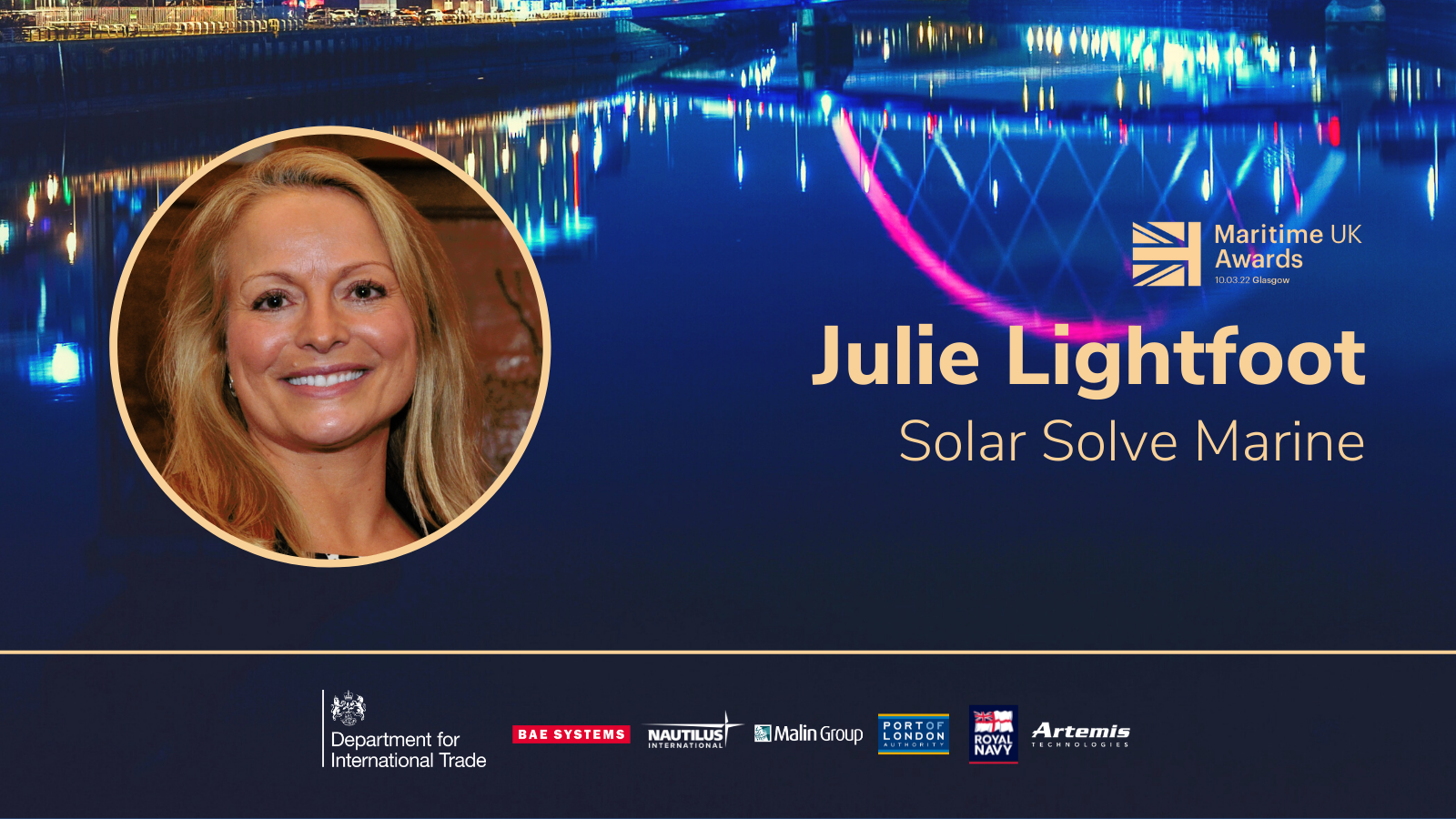 Julie Lightfoot MBE has a background in business and finance and has worked for Solar Solve Ltd for more than 30 years, initially as General Manager and then as Managing Director and a Board member for the last 28 years.  Solar Solve, located in the north east of England, manufacture the world's leading brand of anti-glare screens for navigation bridge windows and export worldwide. Julie was awarded an MBE in 2012 for Services to International Trade and has also won various other business awards including North East Woman Entrepreneur of the Year (Best Woman in International Trade). Julie has been an active member of the UKCMG Council since 2000 (previously the BMEA).

On the Maritime UK Awards, Julie says: 
"Business awards recognise and celebrate the hard work and dedication of employees and are a great way to promote business success, to build brand loyalty, improve brand awareness and attract new customers. 

 "A winning entry could open new doors but even if an applicant doesn't manage to clinch the trophy on the night the mere fact that a company was shortlisted will go some way to letting their staff know their work is valued, and this can be a huge confidence boost.
 "Solar Solve Marine have won and been nominated for multiple awards over the years and the opportunities that can be gained from events such as the Maritime UK Awards can be extremely beneficial to business. 
 "Maritime UK does a great job in promoting this sector, and the awards are a great 'not to be missed' opportunity for networking in the marine industry.  Any event which helps to promote the best of British maritime should be encouraged and supported."