Latest /
Meet the Judges: Graham Barnetson
Meet the Judges: Graham Barnetson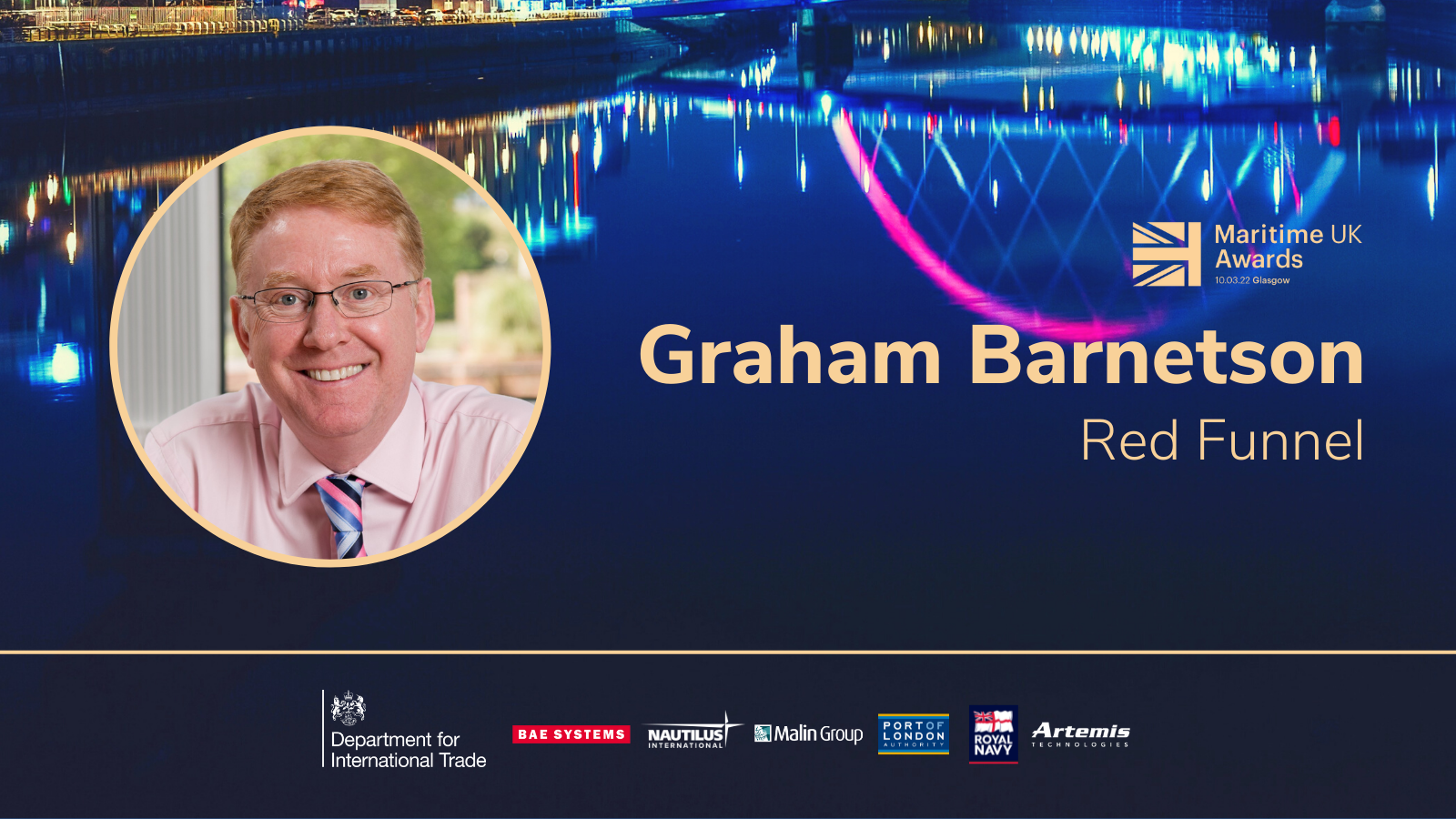 I'm currently CFO of Red Funnel, the original Isle of Wight ferry company and have been in role for three years.
I sit as vice chair and am a non-executive director of Maritime UK Solent and am also a non-executive business director for Solent LEP. I'm an Associate Fellow of the Nautical Institute, Associate of the Royal Institution of Naval Architects and Freeman of the Worshipful Company of Shipwrights.
On the Maritime UK Awards, Graham says:
"Having had the honour of presenting the very first Maritime UK award in 2019 in Southampton and being the recipient, on behalf of Red Funnel, of the 2050 award at the same event, I am extremely aware of the positive impact that these awards can have on the companies and individuals that are both nominated for and ultimately win them.
"The maritime sector and its significant contribution to the UK economy deserves to be recognised and celebrated and these awards provide an incredible opportunity for organisations and individuals who are leaders in their field in the UK and often globally to do that."