Latest /
Meet the Judges: Andy King
Meet the Judges: Andy King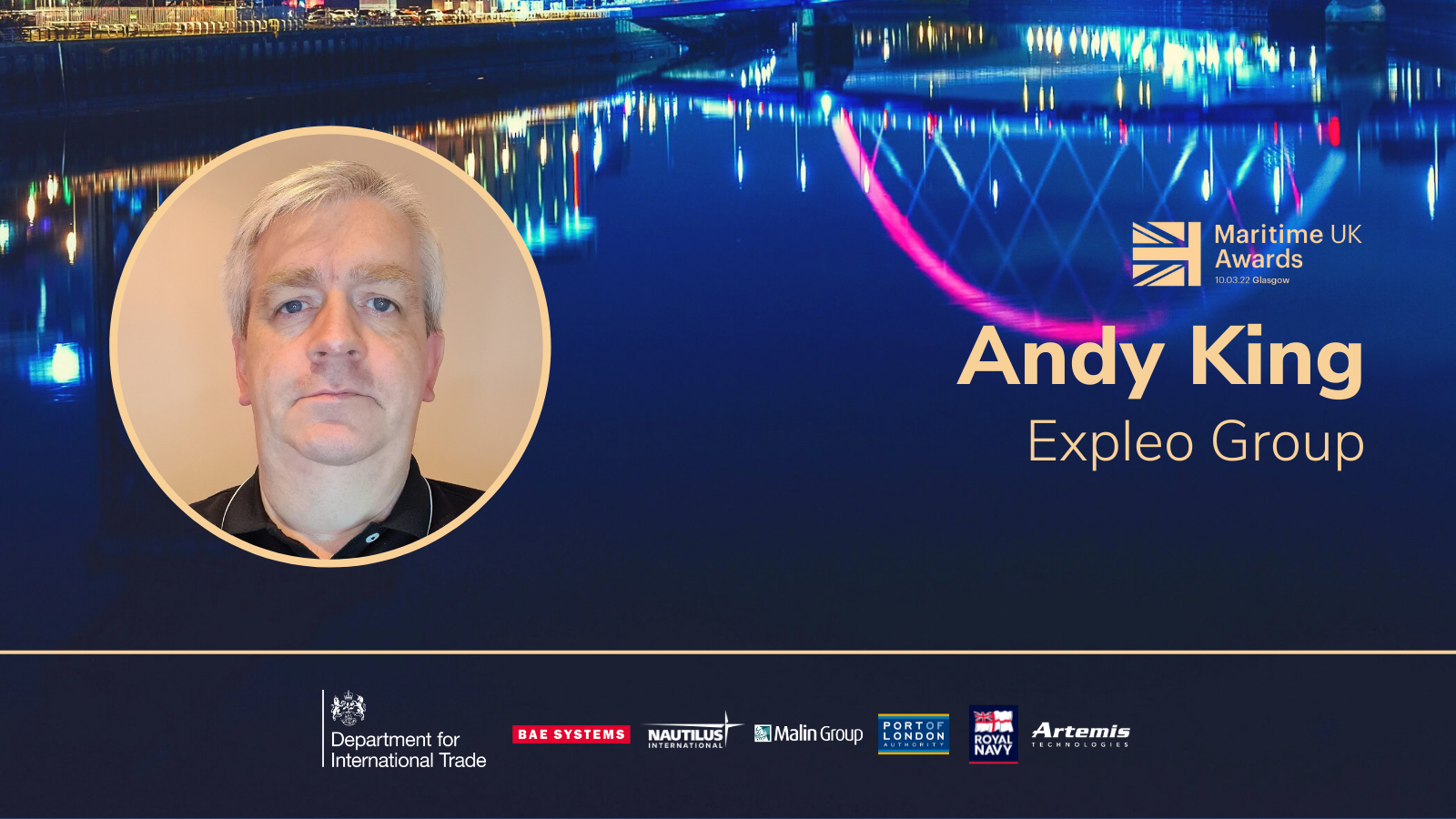 Now entering my 38th year in the maritime industry after embarking on a traditional 4 year apprenticeship as a marine design draughtsman in the 1980's. I was part of the senior management team that resurrected the then closed Cammell Laird shipyard in the early 90's, and was directly involved with the company's expansion to become at the time one of, if not the largest commercial marine ship repair &refit Group in Europe, with the technical remit for overseeing several shipyards around the UK & Gibraltar, as well as the Group's naval architecture design consultancies in Liverpool, Newcastle, London, Gibraltar, Oslo (Norway) and Houston TX (USA).
Throughout my career I have had the pleasure of working for a number of industry leading ship designers & shipbuilders in the UK and internationally, on a wide range of vessels in both the commercial marine and defence sectors, encompassing roles such as Principal Naval Architect for James Fisher, Lead Infrastructure Naval Architect for BAE on the Dreadnought programme, together with stints in Monaco designing cruise ships, in southern Spain on superyacht projects, to more recent times as Project Technical Lead for Cammell Laird in the Type45 PIP Alliance with BAE & BMT, prior to taking up my current role as Head of Commercial Marine with the multi-national engineering group Expleo.
I also thoroughly enjoy and actively promote my involvement as an Industry Ambassador for Maritime UK, as well as similar voluntary roles with Robert Peston's 'Speakers for Schools', and the Education & Employers 'Inspiring the Future' organisations. These organisations reach out to young people from all walks of life right across the UK, from primary school age to college graduates, opening their eyes to the opportunities and possibilities of the wide range of exciting and fulfilling careers available to them in our industry.
On the Maritime UK Awards, Andy Says:
"The Maritime UK Awards provide a fantastic opportunity to promote the achievements of our great maritime nation, both on the national and international stage, and I am delighted to be able to support Maritime UK as a judge for these prestigious awards in recognising the skills and performance of organisations and individuals within our Industry who continue to push the boundaries of the art of possible."