Latest /
Meet the Judges: Kevin Robertson
Meet the Judges: Kevin Robertson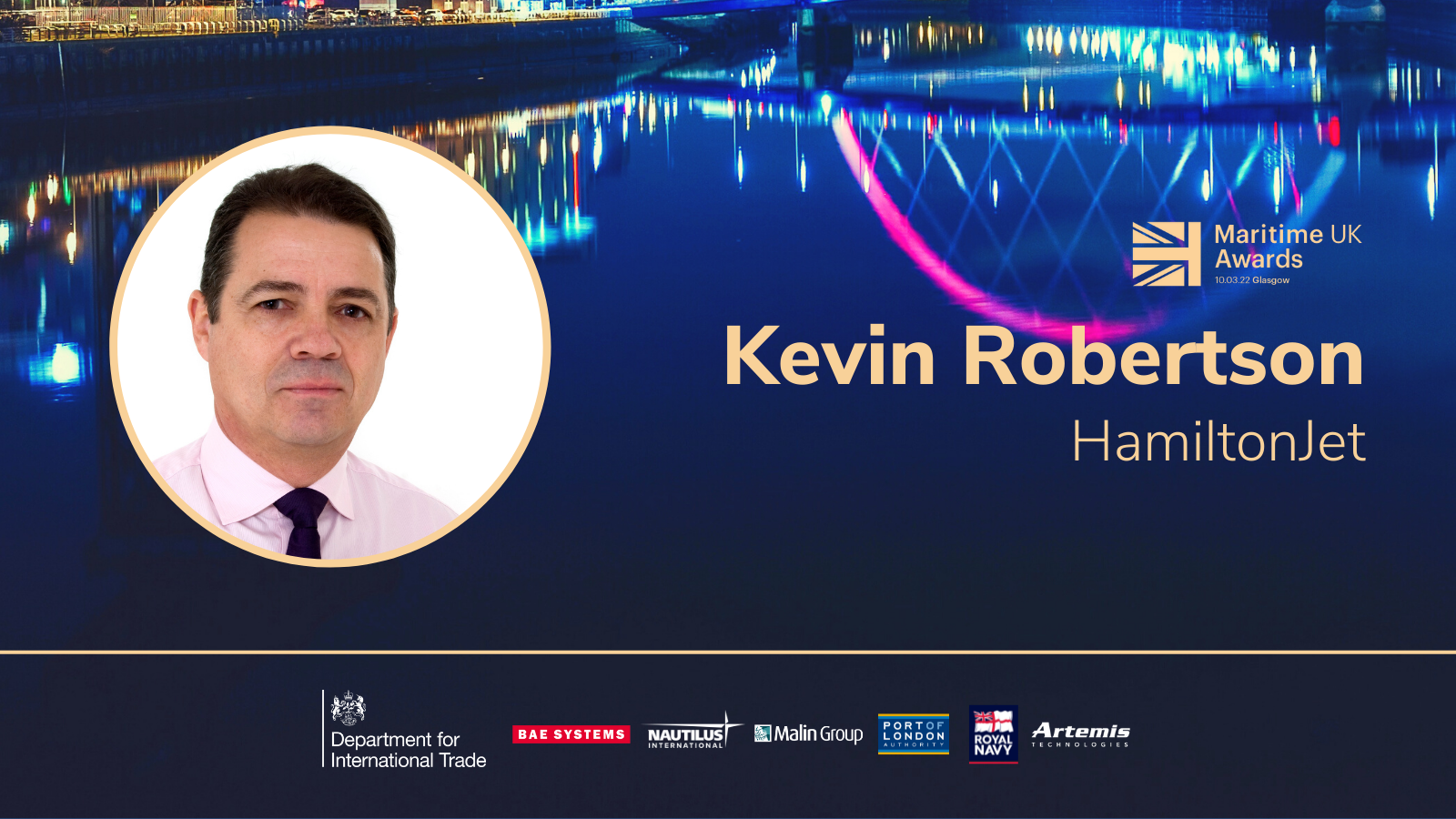 Following 12 years at sea, as a Deck Officer, Kevin came ashore as a Marine Surveyor, working in Saudi Arabia, the USA and UK, before running a series of Marine and Cargo Surveying offices for one of the largest independent survey companies in the world.
Coming back to the UK Kevin has worked within the most renowned brands of marine equipment suppliers, across a variety of disciplines, including Electronic Navigation, Distress and Signaling, Safety and Security, Waste and ballast Water Systems and most recently WaterJet Propulsion.
With a wide range of experience, across these products and markets, Kevin have been able to add insight and knowledge to many working groups within the Society of Maritime Industries, where he has chaired the Commercial Marine Group for a number of years, across two tenures.
On the Maritime UK Awards, Kevin says:

"I have spent all of my working career, 45 years and counting, in the Marine Industry, as my Bio will show. It is an industry that has such an important place to us, not only as an Island nation, but to the world as a whole. I often surprise people when I tell them that 90% of all trade is carried out by ship, that they could not run their cars, feed and clothe their families, or have the lives they lead, without the people who work in our industry. This hasn't changed significantly for the past few hundred years and it is unlikely to change for the next hundred, so having been in it for as long as I have, it is great to be able to give something back and work with a panel who will recognise people who are looking forward in our Industry."