Latest /
News: The Malin Group sponsors the Innovation Award
News: The Malin Group sponsors the Innovation Award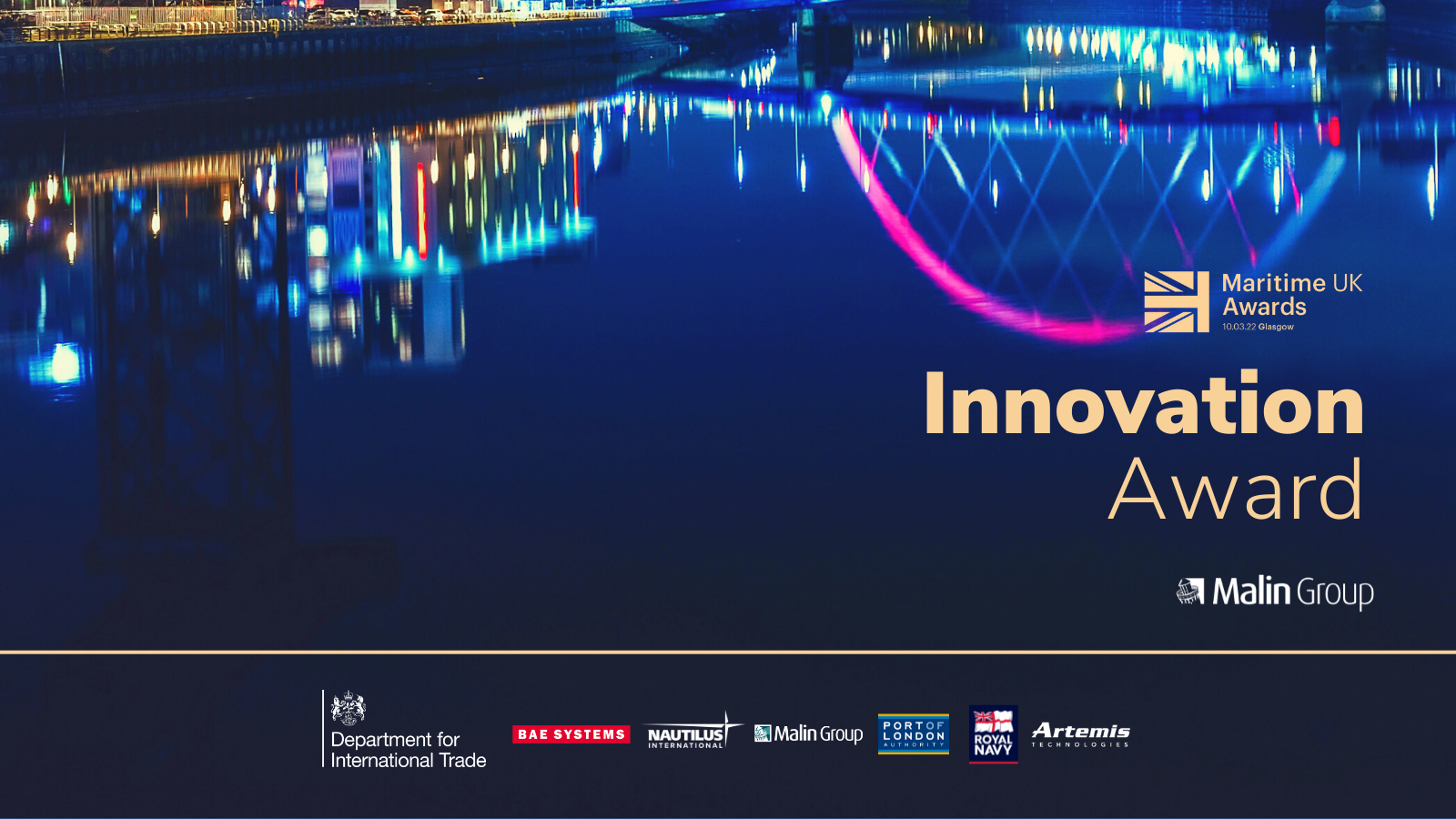 The Malin Group has been announced as Category Sponsor for the Innovation Award for the third national Maritime UK Awards to be held at the Glasgow Science Centre on 10 March 2022. 
The Maritime UK Awards recognise the very best of the UK's maritime sector, organised by industry, for the benefit of the industry and the innovation category is a perfect fit for the group, whose strategic focus is on maritime innovation and expertise.
John MacSween, Managing Director from Malin Group said: 
"This is a pivotal time for the maritime industry, with a need to harness new methodologies, develop new practices and encourage innovation. The Malin Group are passionate about the development of expertise, innovation – and the sharing of best practice across the industry, in an effort to build impactful networks and the Maritime UK Awards represent an opportunity to identify and recognise this so we are incredibly proud to be a part of it. 
"During Cop26 we saw the need to make real change for the future of our industry, as well as the world we live in. This requires innovation, new ways of thinking, ingenuity and creativity. We are also passionate about supporting the next generation, to build in them an interest in the maritime world and the impact they may have so we are delighted to be supporting the innovation category, to spur on the next generation and make real change. 
Ben Murray, Chief Executive of Maritime UK said: 
"We are pleased that the Malin Group, a company passionate about innovation and driving the sector forward, are sponsoring the Innovation Award. New ideas, solutions and processes are fundamental to responding to the challenges and opportunities our sector faces and are essential to developing the UK's position as the world's leading maritime centre by 2050." 
The Malin Group offers seamless support to clients across the full range of design consultancy, marine operations and shipping, fabrication, installation, and site maintenance services. They operate in marine transportation, offshore and subsea, renewables, retrofits and conversions, marine design and fabrications, and innovative marine products. They are based in the iconic South Rotunda building in Glasgow, on the banks of the River Clyde.  

The awards, which are open to companies from across the breadth of the maritime sector including its shipping, ports, services, engineering, and leisure marine industries, opened on 10 December and applications are already piling in. Submissions close on 28 January. 
To find out about the 2022 awards, the categories, sponsorship opportunities and how to enter visit www.maritimeuk.org/awards
To find out more about Malin Group visit https://malingroup.com/